Tennent's committed to rewarding retailers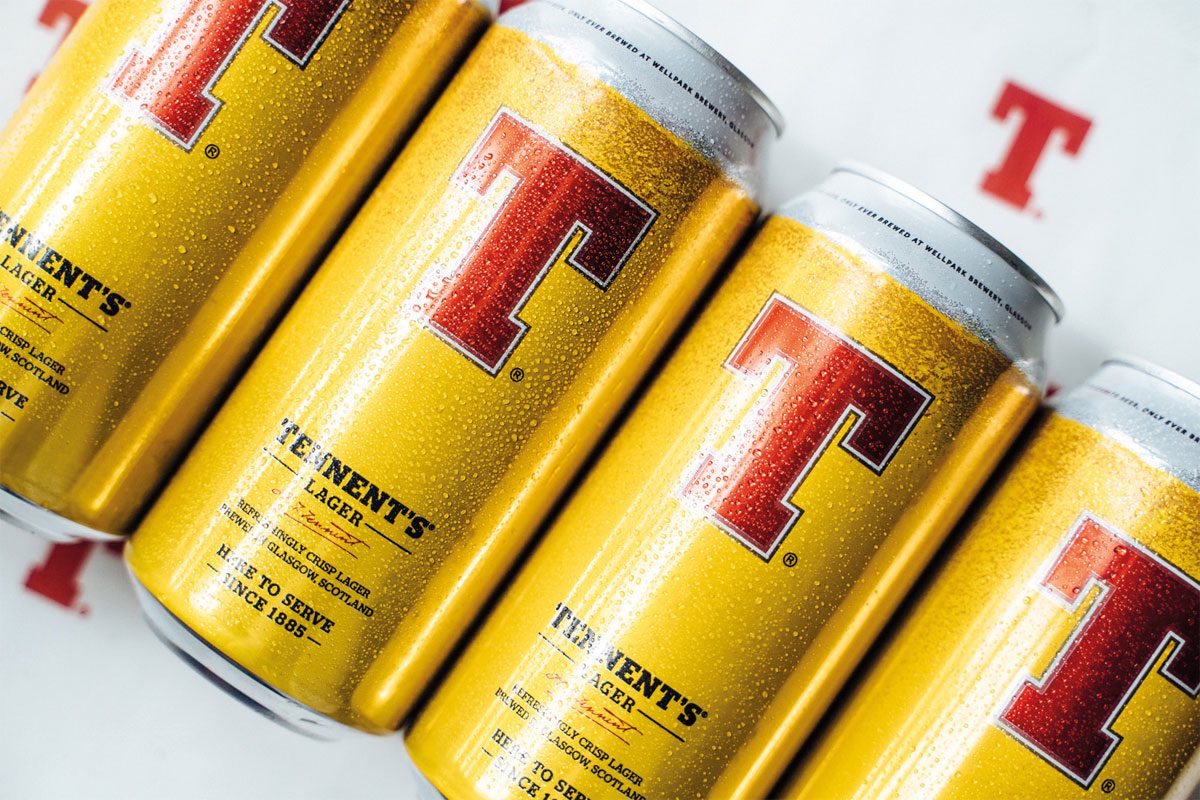 SUCCESS in the off trade was more important than ever for beer brands last year, as Covid restrictions closed off other key routes to market.
Now, with the hospitality sector open again, Scotland's convenience retailers are faced with the challenge of maintaining strong category sales as many customers rediscover their local pub.
While some consumers may be savouring the pleasure of a pint at the bar, Scotland's c-store retailers are still holding their own in sales terms according to John Steele, head of off trade at Tennent's.
"We are delighted to see the on trade re-opening and while it is still early days, sales remain buoyant in the off trade and are tracking above 2019 levels.
"We have all made changes to how we socialise and shop over the last 18 months and, while some consumers will return to pre-pandemic behaviours, we expect to see the off trade hold some of that growth," he said.
According to Steele, Tennent's remains committed to supporting its retailer customers. The off trade boss highlighted Tennent's consumer-facing campaigns during lockdown and said retailers can expect to see more marketing activity from the brewer as the festive period approaches.
"Looking to the rest of the year, we're reinvigorating our Because Life is Bigger than Beer sustainability campaign ahead of COP26, and there will also be new festive packaging for our 10-, 12- and 15-packs to showcase our Most Wonderful Time for a Beer campaign.
"This will be supported with POS to ensure that we see increased brand presence in stores across Scotland as we come into and move through a peak trading period," he said.
There's more to Tennent's retail support than a marketing push and festive packaging.
Last year, the firm launched a new loyalty scheme for Scottish retailers – Tennent's Rewards – offering ranging information and merchandising support, as well as a tiered system of incentives with prizes including cash vouchers and free stock.
The reward programme has been going well, according to Steele, who praised retailers for their engagement despite the challenges of the pandemic.
"We're pleased with how Tennent's Rewards has both been developed and received, especially during a significantly challenging period.
"While it was never going to be straightforward launching a scheme during a series of lockdowns, the retailers we have engaged with have made some real changes which have been beneficial.
"By keeping the Scottish consumer at the centre, identifying their wants, needs and purchasing preferences, and offering a range of regularly updated plans relevant to a store's local postcode and socio-economic position, we have encouraged a lot of retailers to re-think their fixture.
"We are proud to be bringing the trade an impartial plan that accounts for the preferences, consumer purchasing habits and legislative background that make the Scottish convenience channel so different to the rest of the UK," he said.
Tennent's support for retailers isn't limited to commercial concerns either, according to Steele, who said the brewer plans to offer resources to retailers as they prepare for the implementation of Scotland's deposit return scheme next summer.
"Tennent's Rewards has been just one of many initiatives that have helped the Tennent's brand continue to grow share in the channel.
"With the deposit return scheme on the horizon, we will of course be there to support our Rewards retailers with information and advice on range and pack formats to help guide them through the inevitable changes," he said.