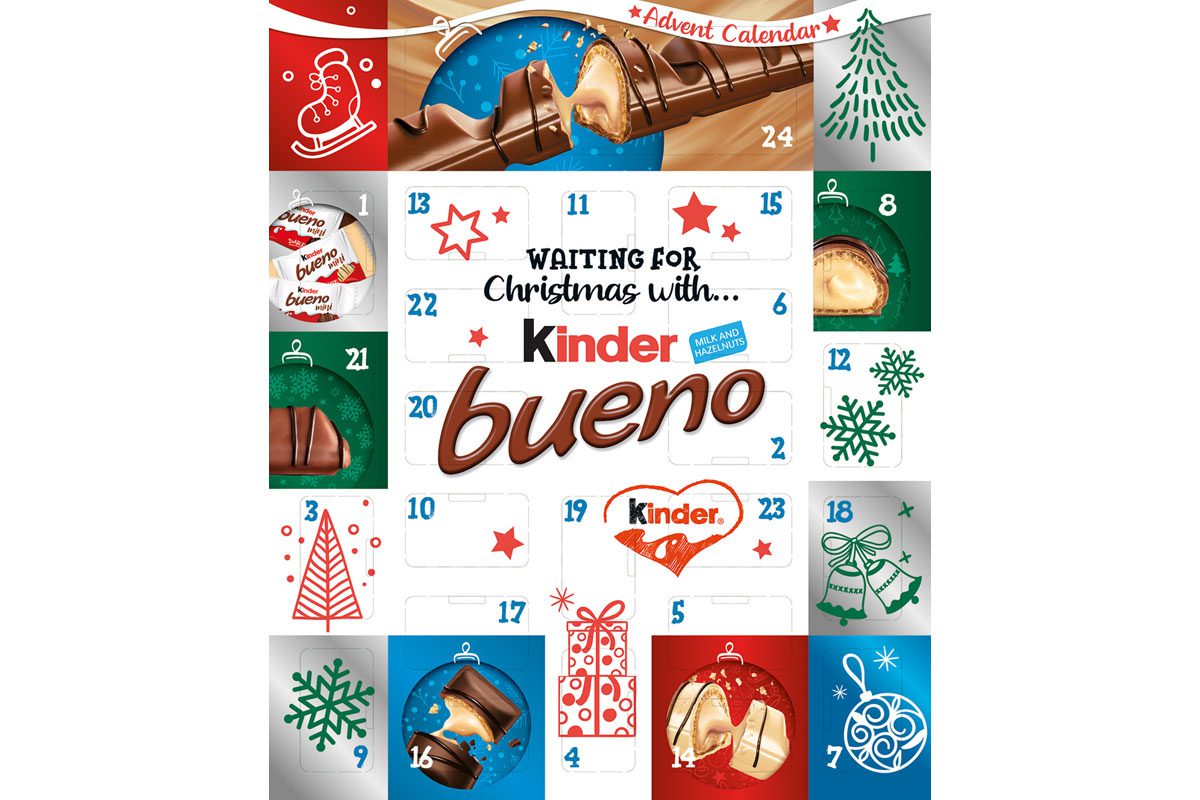 FERRERO is set to bring some festive cheer to the UK this Christmas, with a raft of new and returning seasonal products.
Ferrero's festive range for 2021 includes a new 167g Kinder Bueno Advent Calendar, priced at £7 RRP. Rolling out this month, the calendar will include eight classic, seven white and seven dark mini Kinder Buenos, with door 24 hiding a full classic Kinder Bueno.
The confectionery firm has also introduced a new Grand Rocher variant with the launch of Grand Rocher Dark. Available in grocery and convenience, the new SKU comprises a hollow dark chocolate shell with hazelnut pieces. It is priced at £5 RRP.
Gifting is also high on the agenda at Ferrero this year and the firm's Thorntons brand will offer a range of figures, including new Cheeky Reindeer and Cheeky Elf 90g packs.
Levi Boorer, customer development director at Ferrero, said: "We are all hoping to be able to enjoy a Christmas with our loved ones this year.
"With the easing of restrictions many of us are eager to celebrate by getting together and this is a promising time for retailers too.
"We have developed our seasonal range across Kinder, Ferrero Rocher and Thorntons to provide both individual treats and sharing formats to meet shopper demand for all occasions.
"Although the core range may be available all year round, our Ferrero Rocher and Thorntons range make great gifts during seasonal occasions."