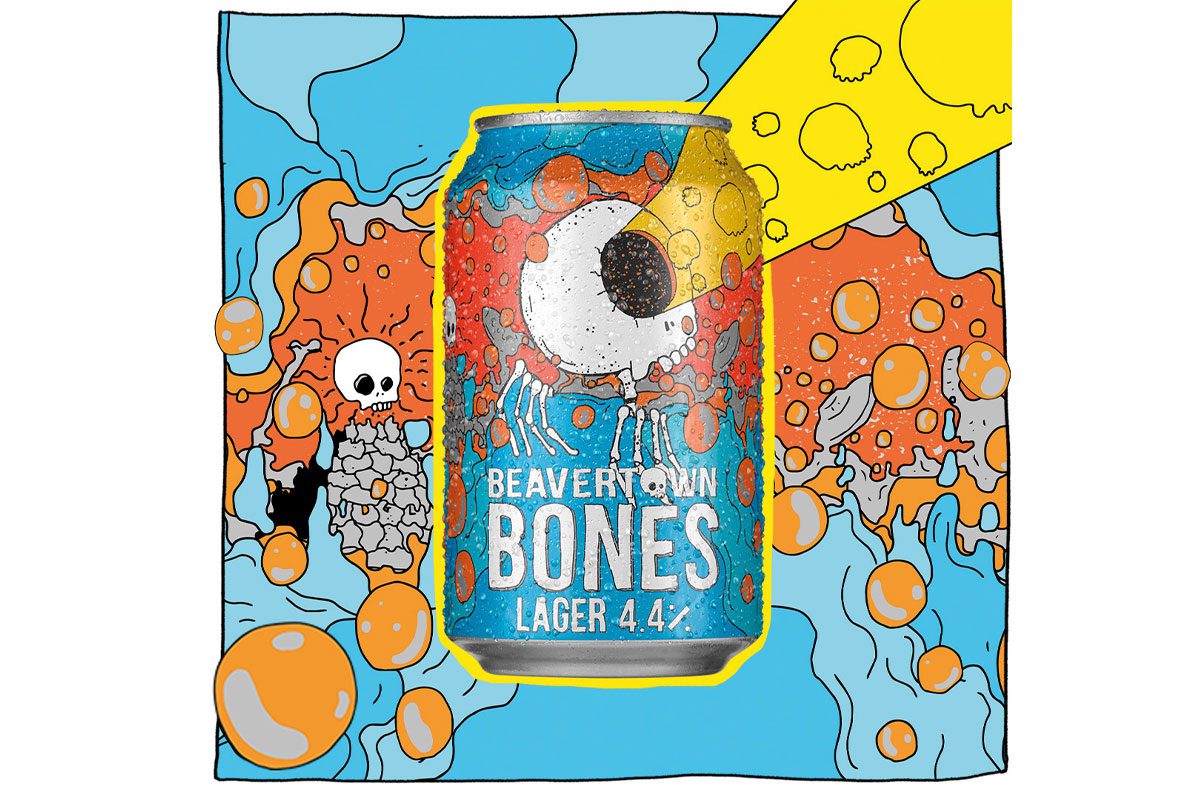 BEAVERTOWN has added a new brew to its core beer range.
Beavertown Bones is a 4.4% ABV lager brewed with a focus on freshness. The new brew is available in 330ml cans. It is already on sale in the on trade and available through Beavertown's website, priced at £2 per can.
The craft beer brand has also launched Bones merchandise to accompany the launch, designed by Beavertown's creative director Nick Dwyer.
Logan Plant, founder of Beavertown, said: "When done right, lager is the nectar of the Gods. I wanted Bones to complement our much loved Neck Oil and to give the lager drinkers out there an opportunity to engage with the excellence of Beavertown in an accessible way.
"Bones is going to be a refreshing introduction to the existing category of lager. We've been working on our first lager for five years and we can't wait for the public to take their first sip."