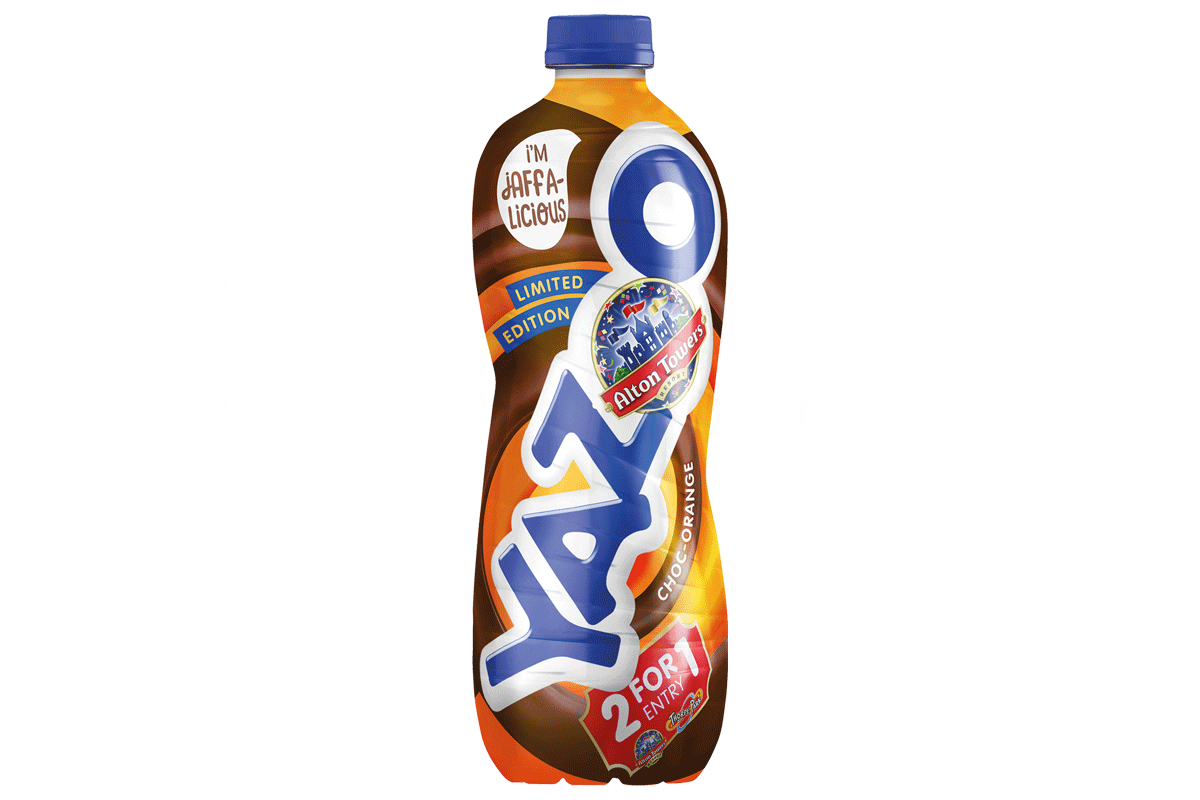 FLAVOURED milk brand Yazoo has put its Choc-Orange flavour in a bigger bottle.
Already available in a 400ml size, the limited-edition drink can now be found in a one-litre sharing bottle.
Marketing Manager, Kate Allison, said: "Our new limited-edition flavour has proved very popular with shoppers so far, with sales now worth over £46k and growing in just six weeks since launch.
"Jaffalicious Choc-Orange offers an exciting variant for existing fans and creates a sense of exclusivity, which in the long term contributes to brand longevity.
"Our one-litre formats are permanently available in our best-selling core flavours: Chocolate, Strawberry and Banana, and as we respond to the growing demand for take-home drinks and treats – we're very excited to be extending this to our limited-edition range."
Allison reported that Yazoo's one-litre milk drinks are currently growing ahead of the market rate at 17% year on year.
She added: "The up-to nine months shelf life makes the bottle a strong addition to a store cupboard or pantry, ready to be transferred to the fridge when consumers desire."