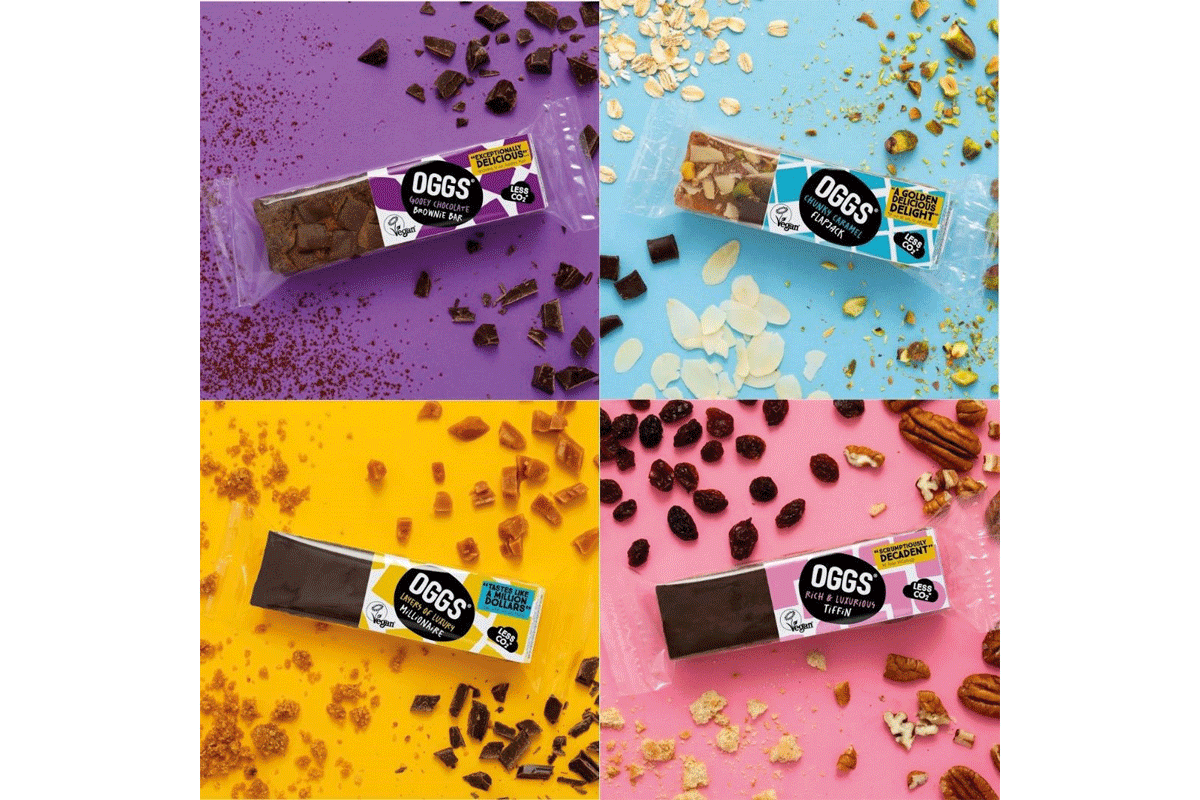 VEGAN bakery brand Oggs has introduced a range of Brownie, Flapjack, Millionaire and Tiffin bars for the food-to-go category.
The bars are 100% plant based and made with egg alternative Aquafaba, designed to reduce the brand's environmental impact.
Oggs founder Hannah Carter explained: "To make the biggest positive impact on the planet we all need to make tiny but significant, better choices and increasing the convenience of ethical snack food is a brilliant place to start.
"It is the Oggs mission to make sustainable, plant-based products that taste just as good if not better than their egg-based equivalents and to make them accessible to all."
Carter said Oggs has sold over five million cakes since launching in 2019. The snack bar range is launching with an RRP of £1.65 for a 60g bar.