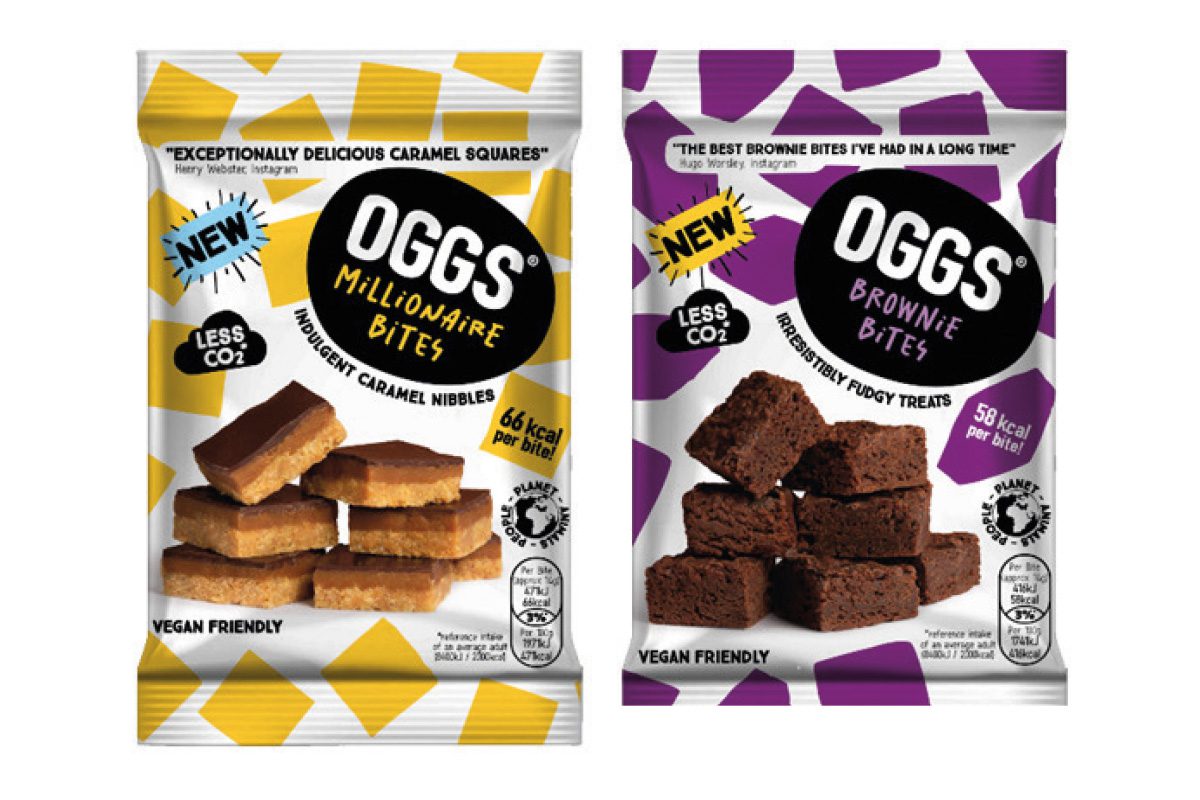 PLANT-based baking brand Oggs has launched a new range of pocket-sized snacks.
Oggs Bites are available in two flavours, Oggs Millionaire Bites and Oggs Brownie Bites. Both cake bite flavours are made without using dairy or eggs.
A spokesperson for the brand said: "The entire Oggs range is plant-based and ethical and the Oggs mission is to create products that are better for the future of the planet, people, and animals.
"The new Bites are powered by Oggs egg alternative aquafaba, the UK's first liquid egg alternative for home baking and cooking. By swapping out eggs, Oggs generates five times less CO2 in every Bite and a further eight times less CO2 by swapping out butter."