Coke cuts out tonnes of new plastic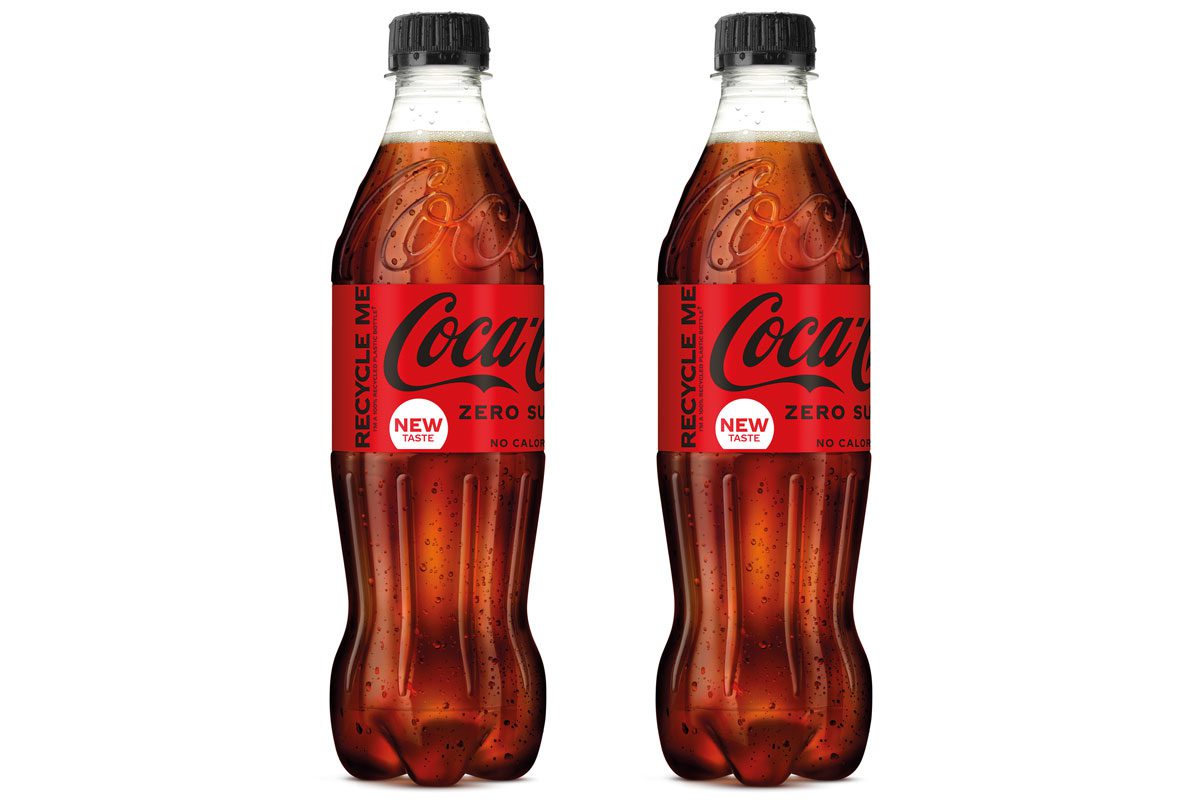 COCA-COLA has announced that its first 100% recycled plastic bottles will land on shelves this September.
Starting with 500ml bottles, the drinks giant said this will increase the amount of recycled plastic material in smaller bottles from 50% to 100%.
And Coca-Cola Europacific Partners said its use of recycled plastics in Great Britain now saves 29,000 tonnes of virgin plastic each year – the equivalent of 2,292 double-decker buses.
It is also close to completing the move from plastic shrink wrap to cardboard packaging across all multipacks.
Stephen Moorhouse, general manager at CCEP GB said: "This important action will mean that more than 30m packs sold to consumers each year will no longer be wrapped in plastic."
Moorhouse continued: "Increasing the amount of recycled plastic we use is a critical point in our sustainable packaging journey and reaching 100%rPET puts us one step closer to achieving our ambition of a world without waste – collecting and recycling a bottle or can for every one that we sell by 2025."
Helen Bird, strategic technical manager at sustainability charity WRAP, added: "It takes 75% less energy to make a plastic bottle from recycled plastic.
"It's positive to see Coke, founding members of The UK Plastics Pact, continuing to push the boundaries on design and engaging with its customers to place the bottles in the recycling, since achieving 100% recycled content is going to be strongly reliant on getting those bottles back."