Symbol group promoting healthier choices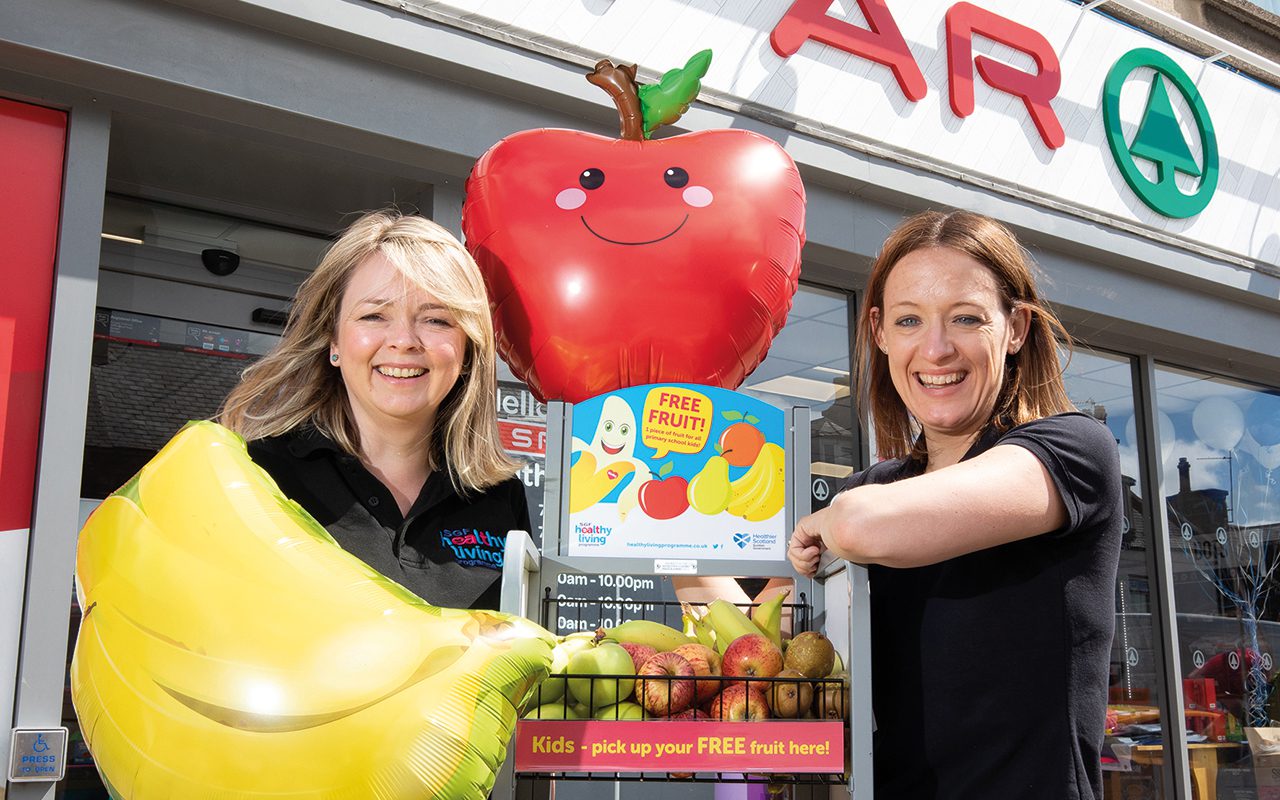 SPAR Scotland has been running a trial with the SGF Healthy Living Programme, giving out free fruit to children in a bid to encourage healthier eating habits.
Six Spar stores in Aberdeen and Aberdeenshire ran the two-week trial, which encouraged children to take a piece of fresh fruit at till points.
As part of the trial, children were offered bananas, apples and oranges, which were signposted by fully branded Healthy Living Programme POS materials.
Teams from Spar and the Healthy Living Programme also handed out healthy goodie bags.
Colin McLean chief executive of Spar Scotland said: "We were delighted to be approached by the Healthy Living Programme  to support them with this project. We are looking forward to seeing all the children be encouraged to take fruit.
"We look for our stores to promote healthier choices in all categories. This initiative sits well with us in terms of adding support to our grassroots partnership with the Scottish FA. 
"It's all about healthy eating and a healthy lifestyle."
Healthy Living Programme director Kathryn Neil added: "We are delighted that Spar Scotland have agreed to trial free fruit for children in selected stores.
"It is now more important than ever that healthier options are available to everyone no matter what their financial situation.
"Spar Scotland will be the first convenience chain in Scotland to offer free fruit to children.
"We are hoping with the trial we can then introduce this campaign into other stores within the Spar Scotland estate.
"Spar Scotland are continually at the forefront when creating links within their community and with their affiliation with the Scottish FA it is proven that a healthy lifestyle is top of their agenda. With all this in mind, Spar Scotland was the obvious group to work on this trial with."