Chocolate producers discuss the key trends that are driving incremental sales in Scottish c-stores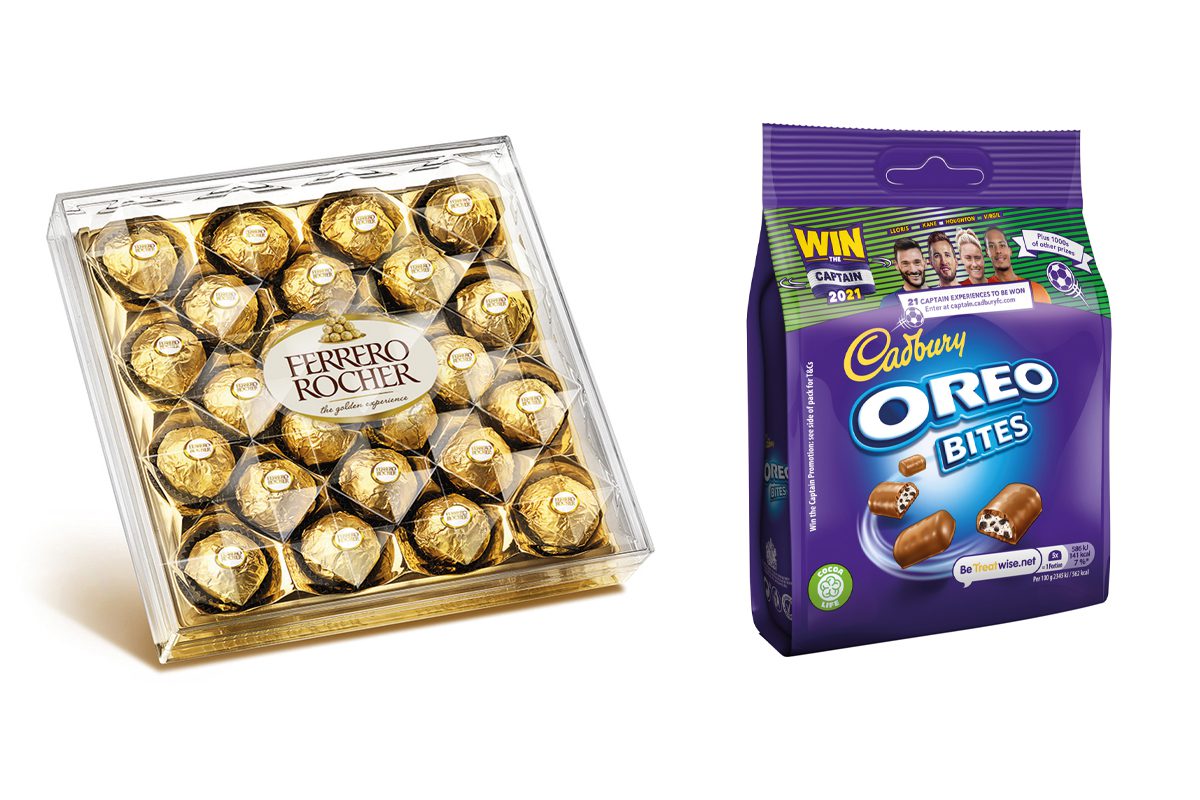 IN terms of performance, categories don't come much bigger than confectionery in the convenience channel.
Confectionery boasts the third highest basket penetration in the channel, with chocolate accounting for 75% of this value.
That means it's crucial that retailers get their chocolate range right, and keeping on top of contemporary trends is key to success.
Susan Nash, trade communications manager at Mondelez International – the firm behind Cadbury – reckons the firm's focus on innovation, combined with a "deep understanding of shoppers, consumers and categories," allows it to work closely with retailers, "to help drive their sales."
According to Nash, in times of uncertainty – such as the Covid pandemic – consumers place their trust in "category-leading brands" such as Cadbury.
For the most part, purchasing decisions are driven by taste, Nash said, and she highlighted how maturing palates are driving sales of dark chocolate in convenience.
"As we mature, our taste preferences change and many older consumers prefer the higher cocoa hit of dark chocolate brands such as Darkmilk, which offers consumers the best of both worlds with the richest, creamiest bar Cadbury has ever made. Despite a challenging year for the category, we've seen incredible growth for Cadbury Darkmilk.
"This success stems from a deep understanding of our shoppers, as we know that although not all consumers grow to love the stronger flavour profile of dark chocolate, many still appreciate a richer tasting chocolate as their taste buds mature," she said.
Another key purchase driver, according to Nash, is novelty, and she encouraged c-store retailers to stock up on NPD.
"It's also important to remember consumers look for excitement from a category like confectionery – so new bars like Cadbury Wispa Gold Duo will help tap into this, while the return of Cadbury Twirl Orange helped drive shopper excitement once more," she said.
Demand for new experiences is also on the agenda at Ferrero – the firm behind Ferrero Rocher and Kinder. Customer development director Levi Boorer reckons the events of 2020 have led to customers to experiment more in the chocolate category.
"With less shopping around (89% of shoppers visiting just one store) as a result of the events in 2020 and more deliberate 'big' shops, people are more willing to add new or alternative products to their basket if their usual items are not immediately available," he said.
Boorer also suggested that with the pandemic fuelling customers' desires to spend less time in store, there are greater opportunities to drive incremental chocolate sales through secondary siting.
"With shoppers feeling pressure to reduce the time spent in-store, the disrupted in-store experience is leading to more impulsive purchases of 'treat' products, particularly from secondary locations or off-shelf displays in store.
"People having to continue eating at home, coupled with the ability to experiment more with dishes, has led to shoppers looking for a wider variety of products and options to bring more excitement to different consumption occasions," he said.
These factors go "hand in hand" with the popularity of the big night in, Boorer said, as shoppers with consumers increasingly seeking out treats as a way to ease the pressures they face during the week.
"Many are taking on more than before, with home schooling and an extended working day meaning that a big night in can give a much-needed escape to the sofa.
"Confectionery is among the categories that can provide a treat during those moments of relaxation and enjoyment. It's therefore important that shoppers can access products that will enhance their experience at home and add a special feel to an occasion.
"Without the usual opportunities to go out when looking to celebrate or simply relieve a bit of pressure, more exciting treats that can be shared are helping to fill that gap and bring households together," he said.