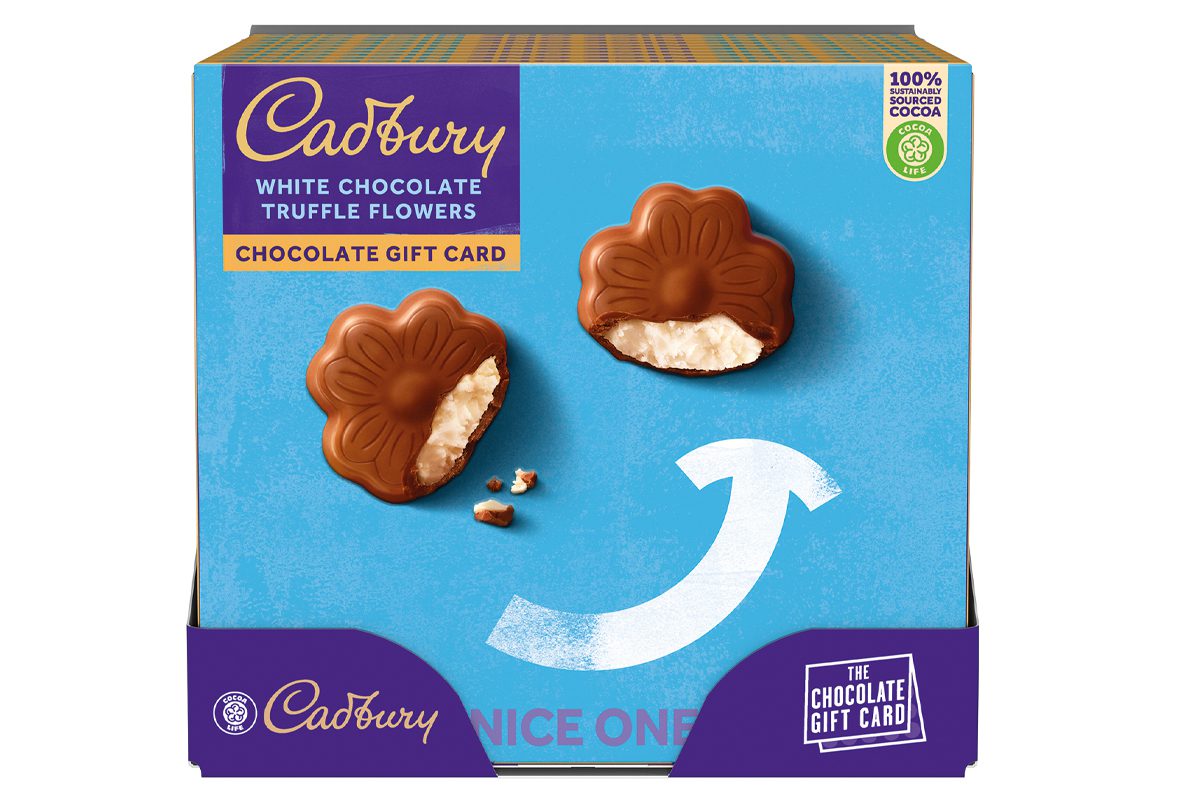 CHOCOLATE has long been a go-to gift for consumers and confectionery giant Mondelez International has created a new gift card range for all occasions.
Cadbury Chocolate Gift Cards is available in two flavours –Hazelnut Creme Hearts and White Chocolate Truffle Flowers – and features four different designs.
Each pack contains 20 Cadbury chocolate pralines and has an RRP price of £3, although retailers can set their own prices.
The new range includes a section inside packs for consumers to write a personal message and is expected to be popular with millennials.
Nancy Moore of Mondelez International, said: "We know that shoppers on a gifting mission are valuable to retailers; on average these consumers buy at least two gifts from across categories such as chocolate, alcohol and flowers. The new Cadbury Chocolate Gift Cards range offers retailers an easy way to help grow incremental sales from these shoppers by offering something new and fun from a brand their shoppers know and trust.
A spokesperson for Mondelez International said: "The new Cadbury Chocolate Gift Cards range allows retailers to target new shoppers to help grow their gifting confectionery sales all year round, tapping into mini-seasons and birthdays and 'just because' gifting moments.
"The range is expected to be especially popular with shoppers aged 18-35, offering millennials an entry level token gift in a format they are familiar with."