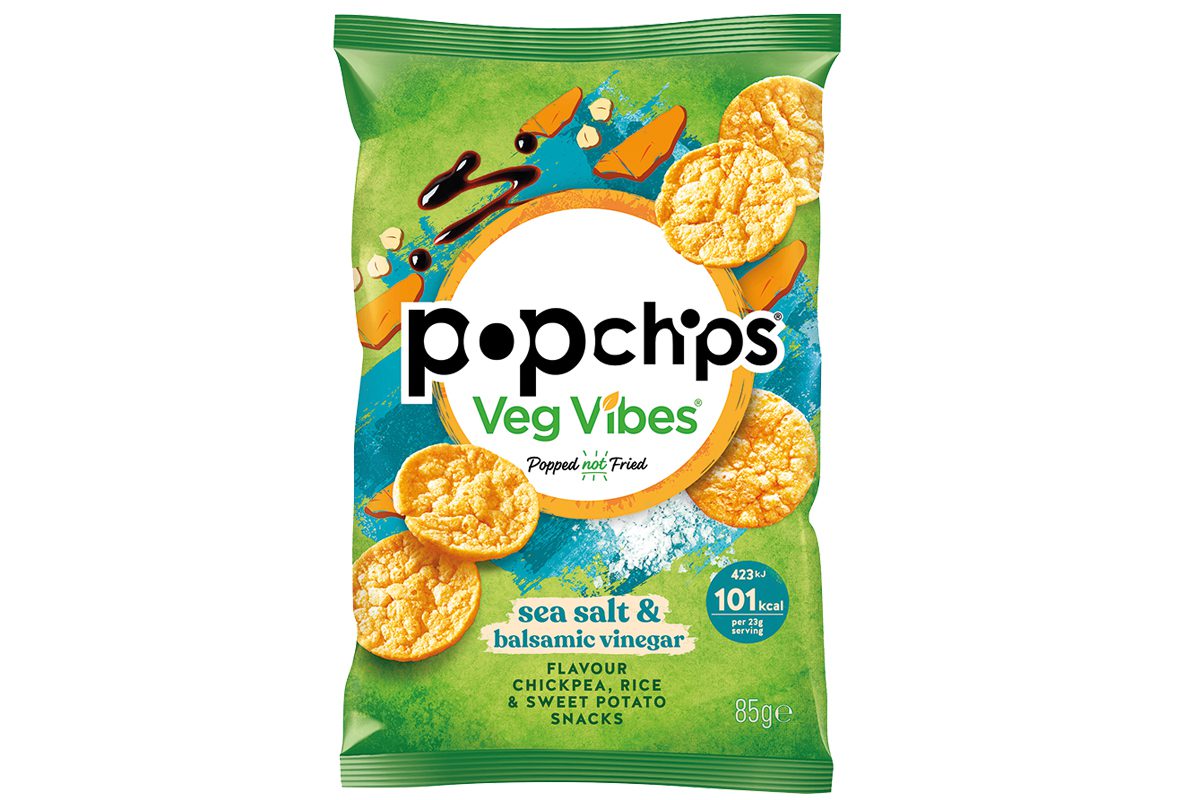 KP Snacks is making the snack category pop with the launch of a new product line, Popchips Veg Vibes.
Available in 85g sharing and 23g singles formats, the new Popchips variants are made from chickpea, rice, and sweet potato. The range is launching initially with two flavours – Sriracha and Sea Salt & Balsamic Vinegar.
Zoe Cashin-Howe, marketing controller at KP Snacks, said: "We know that a snack should taste great and be made of the good stuff, so we've used intense flavours to make this vegetable-based snack truly pop.
"We look forward to introducing this highly differentiated product and seeing our 'Better for You' range grow.
"The launch of Popchips Veg Vibes also follows the introduction of a brand new look and feel for Popchips which was launched at the end of 2020 giving the brand a more modern look and feel, with fresh and vibrant colours to really bring it's positivity to life."
• KP Snacks recently reduced the packaging across its Popchips range, with the firm claiming a packaging saving equivalent to more than five million fewer packs per year.