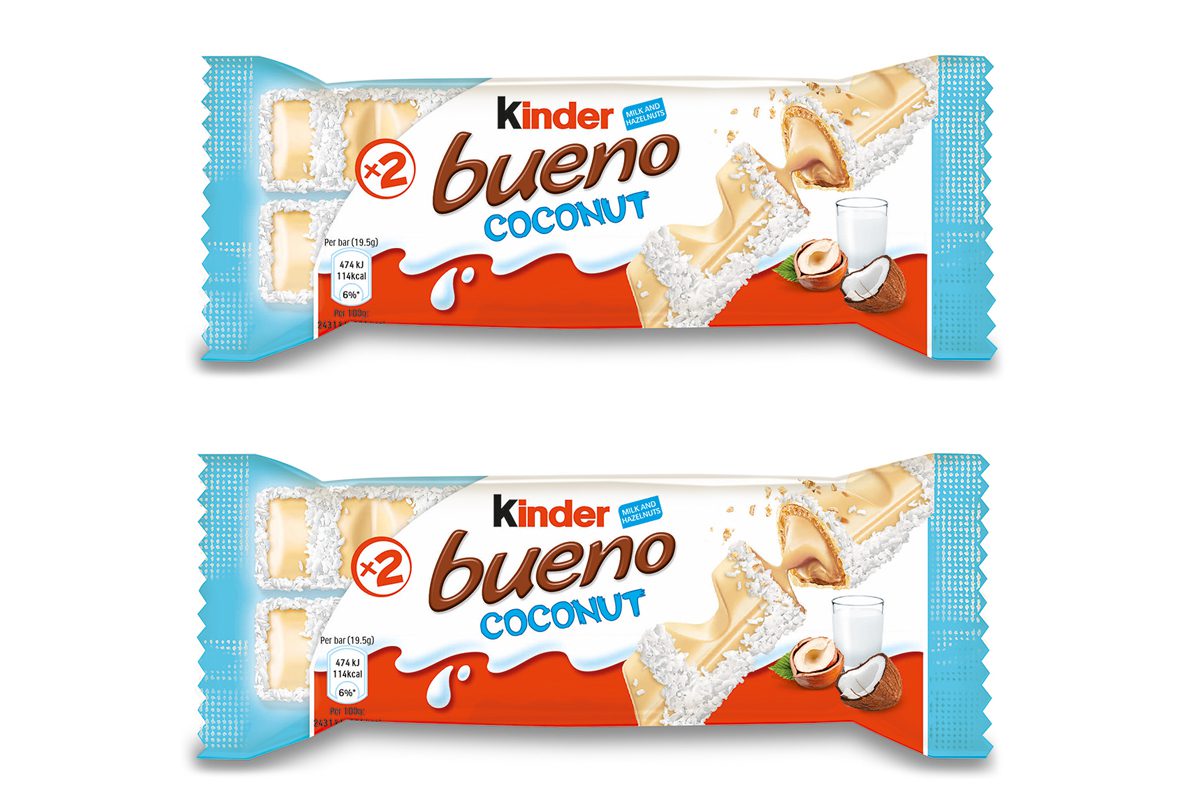 KINDER Bueno Coconut is returning to the grocery, impulse, and convenience channels for the first time since 2017.
The limited edition relaunch is available in standard and PMP packs.
Levi Boorer, customer development director at parent company Ferrero, said: "Following the success and positive consumer support Ferrero achieved from the launch of Kinder Bueno Coconut in 2017, we are thrilled to be in a position to offer convenience retailers the opportunity to restock this summertime favourite."
In-store point of sale displays are available to retailers via Ferrero's 'yourperfectstore' website.