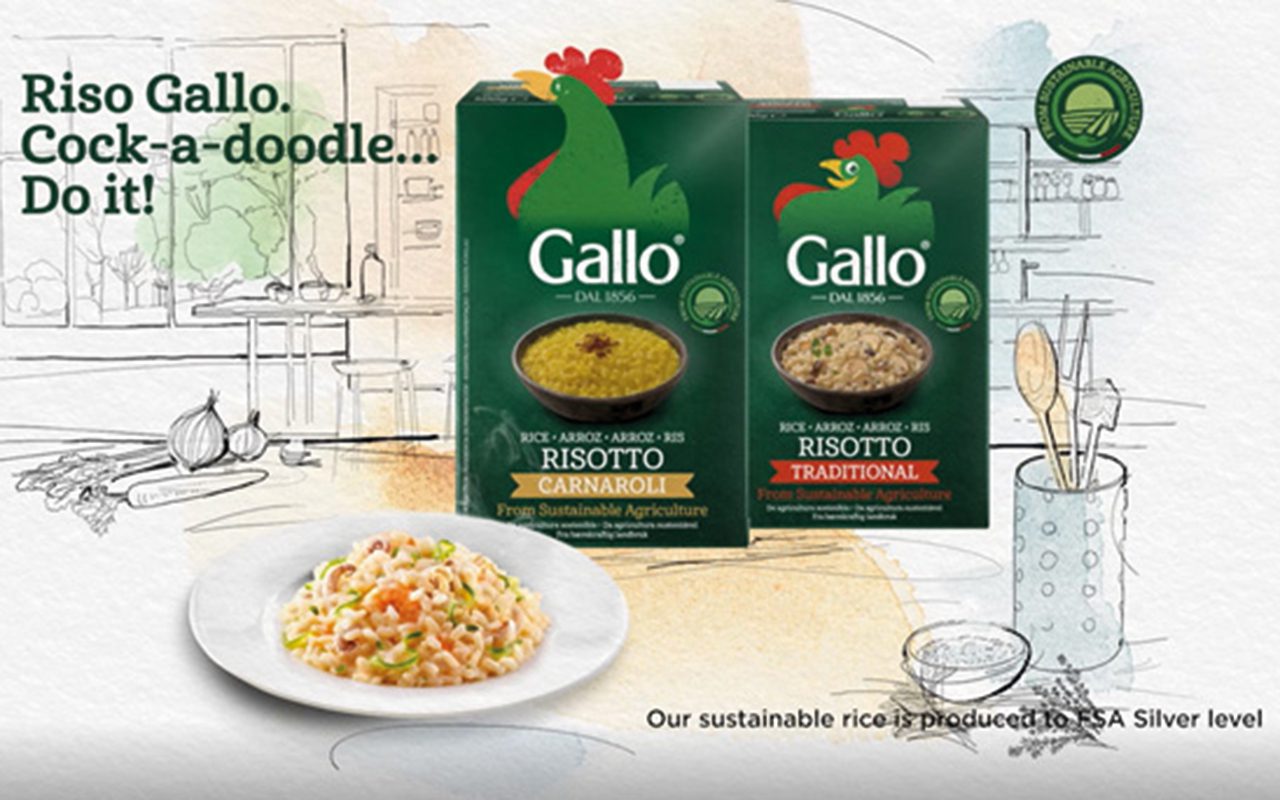 ITALIAN rice miller Riso Gallo is turning consumers' attention to sustainability with its latest TV campaign.
The #RisottoCulture campaign highlights the brand's Forest Stewardship Council certified outer packaging, its recyclable inner plastic packaging and its commitment to sustainable agriculture.
The TV advert will air on Channel 4 and Channel 4 Digital for six weeks.
Riso Gallo has also announced a 17% reduction of its total energy consumption and an 11.5% reduction on its CO2 emissions per kg of paddy rice processed over a three-year period. The company also reduced its total waste per quintal of rice processed by 24%.
The brand's risotto rices – Gallo Traditional Risotto and Arborio Carnaroli – are all produced using sustainable agriculture techniques.
In a statement, Riso Gallo chief executives Carlo and Riccardo Preve, said: "The awareness of the industrial impact on natural resources is inherent in the DNA of Riso Gallo and has always manifested itself in concrete actions, starting from the decision to use almost exclusively paddy rice of Italian origin."