Sharing packs and PMPs thriving in Scottish stores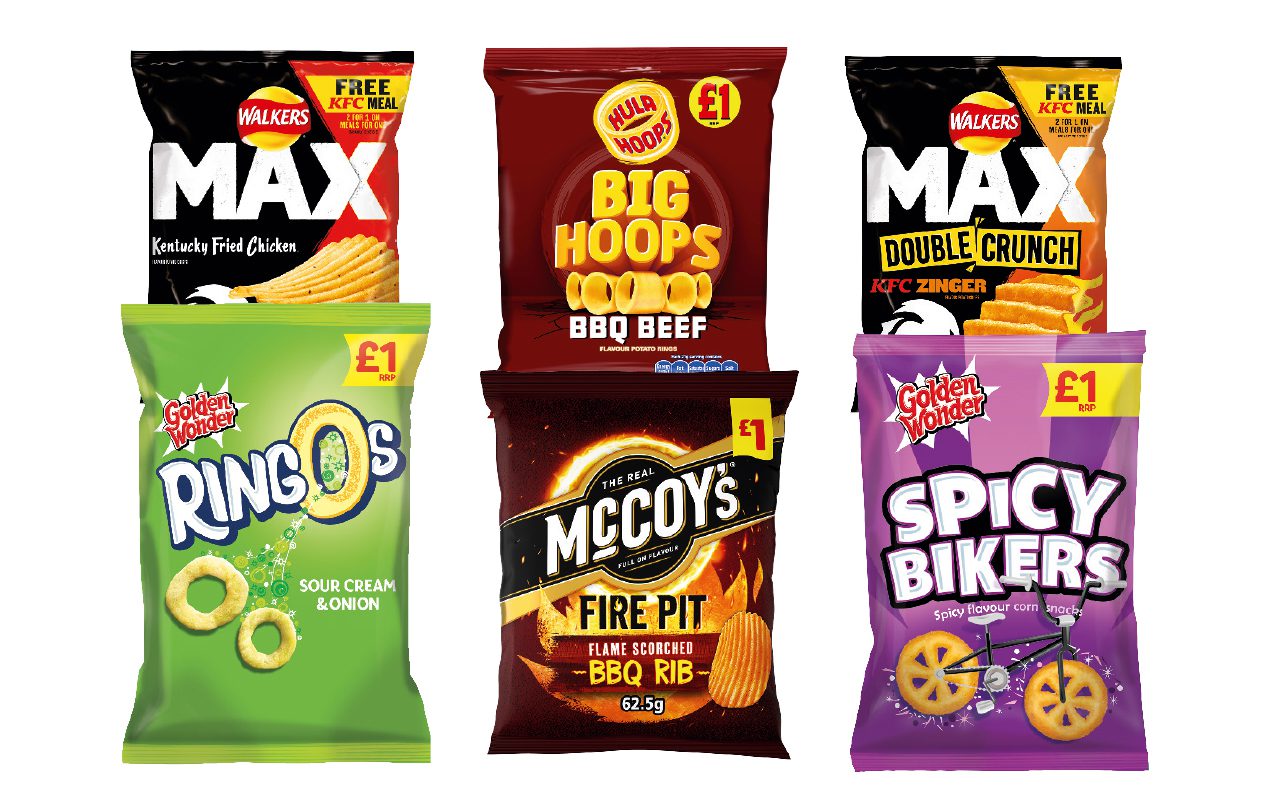 SINCE the first lockdown last year, Scottish consumers have become experts in entertaining themselves at home.
At the height of Covid-19 restrictions, the big night in was a key weapon in the fight against boredom, and habits developed during the pandemic look set to continue, according to crisp and snack brands.
• Matt Collins, trading director at KP Snacks, said that 'together time' is the largest category opportunity due to the size of sharing occasions.
"The sharing segment is strong and growing. Worth over £1.9 billion, the largest within crisps snacks and nuts, it is currently experiencing growth of 10.3%."
• Matt Goddard, wholesale trading director at PepsiCo – the firm behind Walkers – agreed that sharing occasions represent a huge opportunity for the category.
"The traditional basket has changed, with single-serve products declining, but sharing and multi-packs increasing – particularly as more shoppers look to enjoy a night in," he said.
To cater to this demand, PepsiCo has launched a raft of new Walkers PMPs across its multipack and sharing bag lines, as Goddard explained.
"For the first time, two multipack products will include a price-marked flash; Walkers Classic Variety and Quavers Cheese 6-packs. New larger Doritos and Walkers Sensations sharing bags will also launch with an RRP of £2, with pack size having increased in size by 20g.
"The £2 PMPs will be available across three products; Doritos Chilli Heatwave, Tangy Cheese and Walkers Sensations Thai Sweet Chilli, offering better value than the existing 65g bags.
"We hope that our new range – exclusive to the convenience channel – will help retailers appeal to shoppers even as we begin the move out of lockdown, catering to demand for a big night in with friends and family," he said.
As part of the Walkers range revamp, PepsiCo has also launched a new 'Hero 25' lineup for symbols and independents, with a greater focus on PMPs and sharing products, which Goddard said should allow retailers "to offer value and in-demand formats."
"With financial uncertainty a concern for many, shoppers aren't just looking for products to share whilst out and about, value for money is still high on the agenda. Indeed, 62% of shoppers say they are now more careful with their cash.
"By offering PMP's in sharing formats, Hero 25 allows retailers to stock our core bestsellers that meet this demand. We wanted to ensure they could maximise crisp and snacks sales, encouraging customers to stock the formats and flavours that shoppers will want when snacking of an evening," he said.
• The demand for larger formats and PMPs may be a UK-wide phenomenon, but Scottish retailers are particularly well placed to generate incremental sales through their snack range, according to Matt Smith, marketing director for Golden Wonder.
Smith said that Scottish symbol and independent retailers overtrade in savoury snacks compared to Great Britain as a whole, which shows just how important the category is to independent retailers in Scotland.
Smith also highlighted the pandemic's effect on category trends, with more nights at home fuelling category growth.
"As people have sought to treat themselves, savoury snacks have performed well. Regular crisps remain a firm favourite in Scotland, accounting for almost a quarter of the market which is higher than in GB (24.1% vs 18.8%).
"Golden Wonder has been performing particularly well, growing faster than the market (+22.1% vs +3.1%)," he said.
Looking to the future, Smith was confident that despite Covid-19 restrictions easing, the shift towards multi-pack crisps and sharing snacks is only set to continue.
"Whilst people will enjoy the opportunity to meet up with others, many will look to do so within the comfort and perceived safety of their own homes.
"In the past year we have grown accustomed to being at home and some have even invested in their own home or garden pub. As lockdown eases, many consumers will want to socialise with others at home and this will provide a great opportunity for snacks as the big night in becomes even bigger with your friends around," he said.