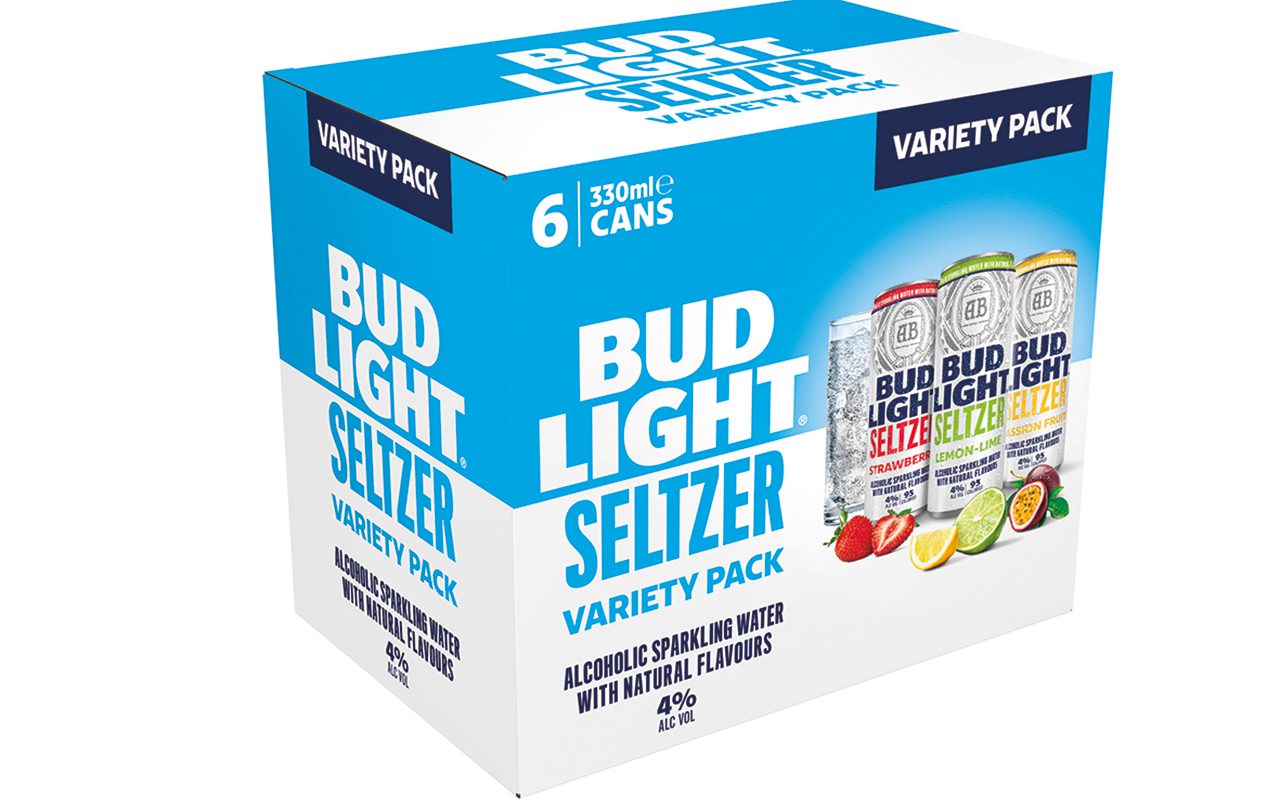 BUDWEISER Brewing Group has entered the seltzer category with the launch of a new range under its Bud Light brand.
Bud Light Seltzer is rolling out to the UK off trade now. The range comprises three flavours: lemon-lime, passionfruit, and strawberry.
All three flavours contain 85 calories per 330ml can and are 4% ABV. Bud Light Seltzer is available as a single can or can be sold in a six-can multipack. The RRP for a single can is £2.
Elise Dickinson, marketing manager for Bud Light Seltzer, said: "We are delighted to be expanding our offering with the launch of Bud Light Seltzer, and we're looking forward to helping our customers make the most of the growing opportunity that the category brings. Seltzers have taken the US by storm, and we are seeing the signs of a similar appetite in the UK.
"Our variety of fruity flavours presents consumers with a refreshing alternative as we welcome the warmer months."