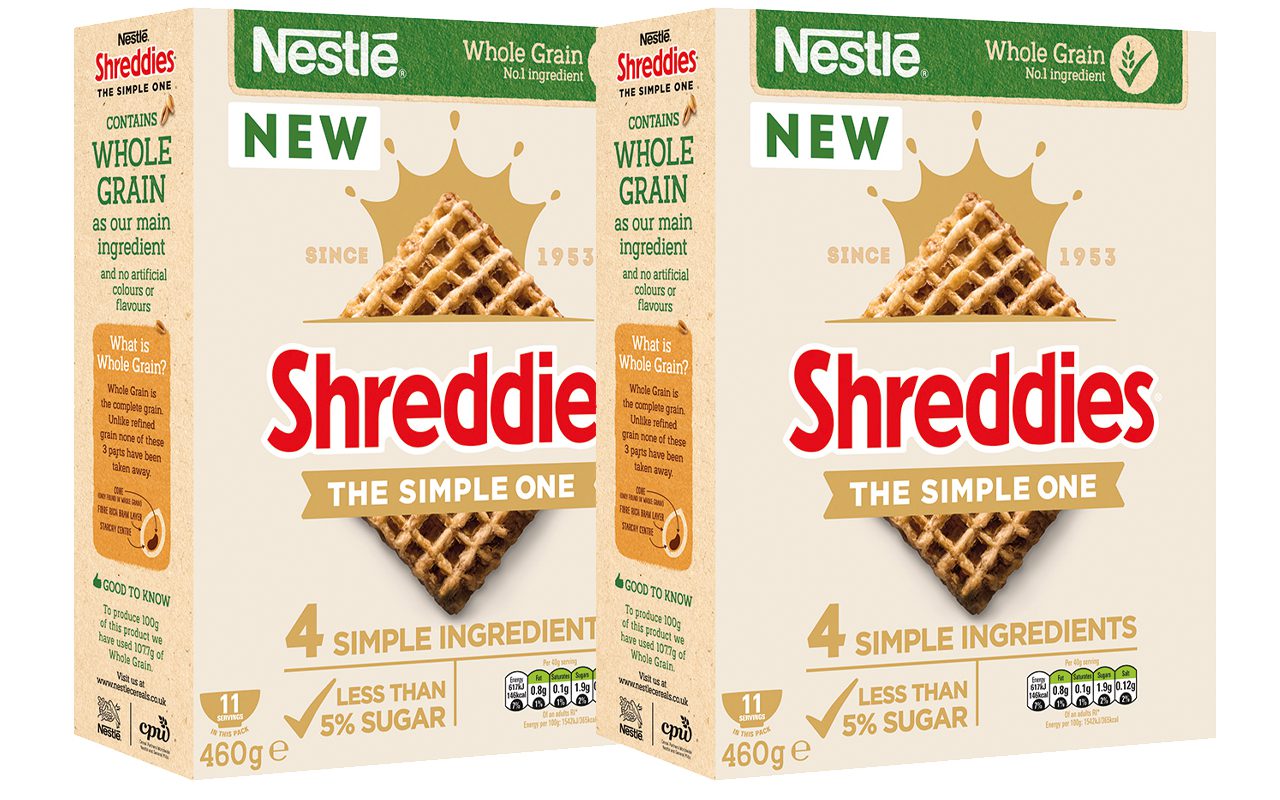 NESTLE Cereals has expanded its Shreddies range with the release of a new breakfast cereal.
Shreddies The Simple One is made from whole grain wheat, fruit puree, date syrup and a pinch of salt and contains no refined sugar and is free from artificial colours and flavours.
The cereal – which has less than 5% sugar and is a non-HFSS product – is targeted at health-conscious consumers.
Toby Baker, regional marketing director UKA at Nestle Cereals, said: "With increased interest in low sugar options, it offers retailers an opportunity to appeal to new consumers while driving sales. While we are on an ongoing reformulation journey […] this launch highlights our new innovative approach to NPD, in which we are not just reducing negative nutrients, but starting with less – just four ingredients in this case."