Four Loko ready to make waves in Scotland, with four flavours available to convenience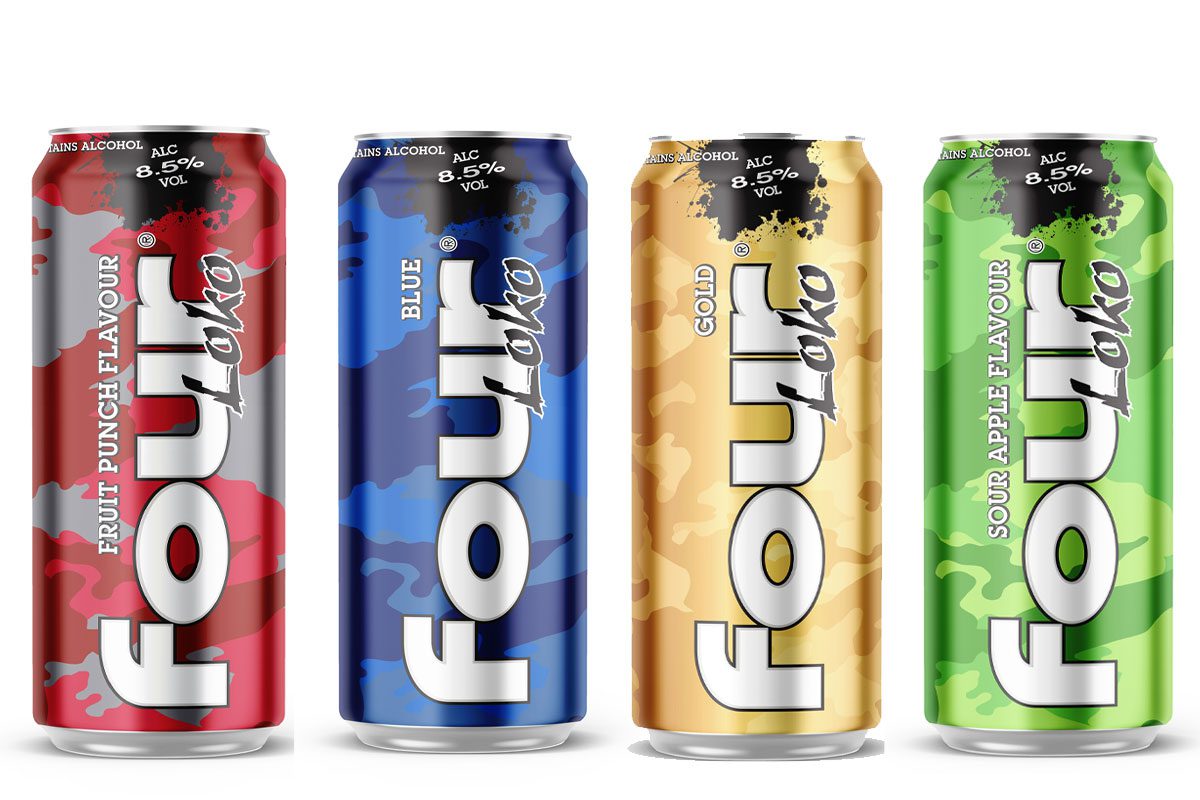 AMERICAN RTD brand Four Loko has set sail across the Atlantic with ambitions to shake up the category in Scotland.
The vodka-based RTD brand is initially launching with four flavours – Blue, Fruit Punch, Gold and Sour Apple. Four Loko will be available in 440ml can format. Each variant has an 8.5% ABV.
Available to purchase now online and through the wholesale and convenience channels, the range is aimed at millenial and Gen Z consumers.
Four Loko's expansion into the UK market follows on from success for the brand in the US. Created by three American college friends who met while studying, the brand has gone from strength-to-strength stateside, where it has been available for more than a decade.
Gavin Woodroofe, UK and Ireland manager at Phusion Projects, the firm behind Four Loko, said the brand's range of flavoured RTDs should appeal to consumers when they come back together as lockdown eases and gatherings are given the go ahead.
"As consumers continue to create occasions for themselves and their friends at home, and as lockdown rules adapt and relax – we know that Four Loko offers the perfect at-home, unconventional, full-flavoured ready-to-drink beverage – and it comes in a convenient 440ml can format "We know that the can format caters to outdoor occasions and we predict this will continue for the sector, long after on-trade re-opens. C-store retailers can capitalise on this trend by stocking a range of convenient RTD brands including Four Loko which appeal to a younger demographic," he said.
Woodroofe also suggested that, while there is clear demand for RTDs in the UK, young adult consumers would welcome an increase in the number of flavour options in the category.
He said: "There is clearly interest and excitement, particularly from young shoppers, as the ready-to-drink sector continues to grow, but similar to the US market, consumers are finding that sometimes brands aren't delivering on flavour.
"Four Loko is a spirit-based blend, using vodka rather than wine and really packs a punch on the taste experience, which is a key USP versus the competitive set.
"Four Loko is set to shake up the category in the UK this year, and we're confident that with our full flavoured range and impactful marketing tactics we can dominate the ready to drink space as we have done in the US."
Support for the launch will include marketing activity, POS materials, social media and digital activity, as well as events and student brand ambassadors later in the year.