Consumers seeking value across tobacco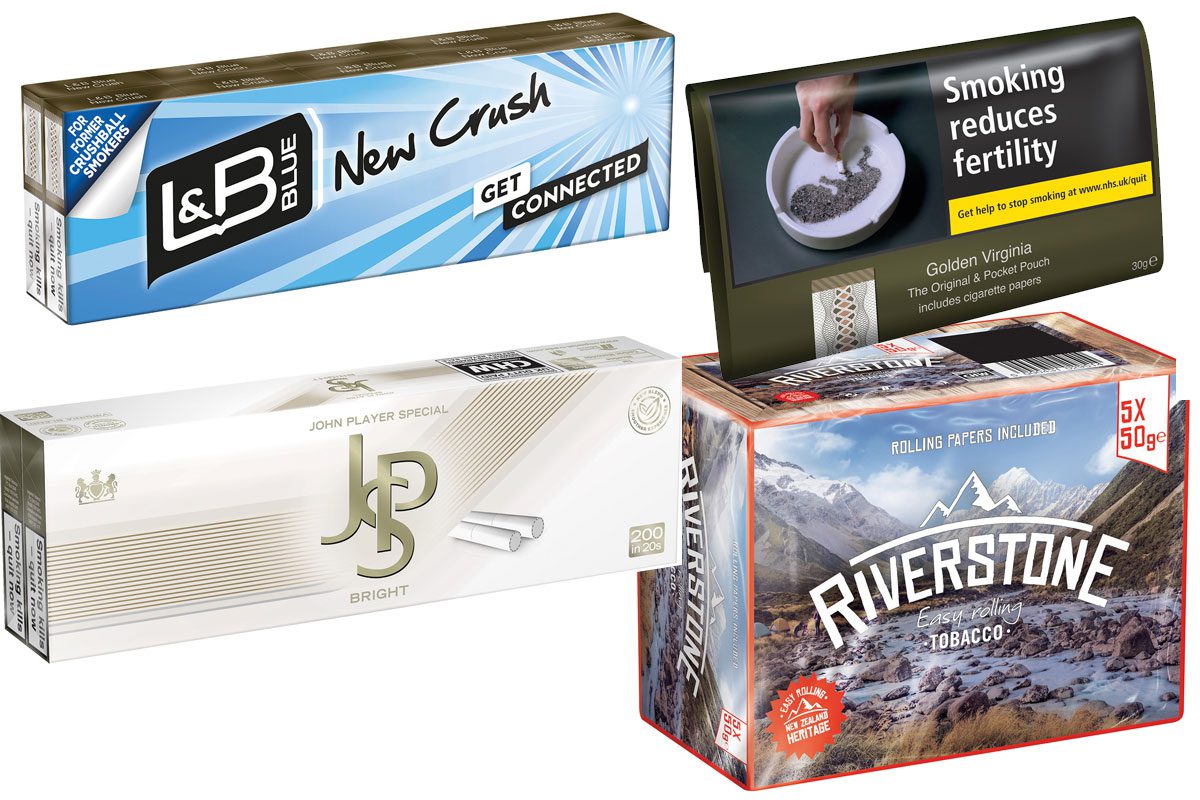 PRICE continues to be at the heart of purchasing decisions in the tobacco category, as cigarette and roll-your-own (RYO) consumers seek out value where they can.
Duncan Cunningham, UK corporate affairs director at Imperial Tobacco also suggested that adult smokers are becoming more promiscuous when it comes to format, as more wake up to the value that RYO offers.
"The tobacco market remains heavily price driven and this has led to an uplift in consumers switching into roll your own, as well as value factory-made cigarettes (FMC).
"We're also seeing a rise in dual users buying both RYO and FMC for different occasions, as more shoppers move to a nicotine portfolio approach.
"In fact, figures show a quarter of consumers are now dual smokers. Retailers must be well-equipped with a strong product range across all categories in order to cater for this trend and keep one eye on their sales so they can adapt their range to meet the needs of their customers," he said.
The consumer shift towards RYO is showing in the sales figures, with Cunningham pointing to Imperial Tobacco internal estimates which suggest the subcategory has expanded its market share.
"As a result of this continuing shift into RYO, the segment has expanded its market share and now accounts for 45% of tobacco sales, with recent data showing volume sales are growing by an impressive 30% as consumers seek out greater value for money," he said.
RYO at the value end of the spectrum is doing particularly well according, and Cunningham reckons the firm has the range to help retailers respond to this demand.
"Imperial is well positioned to help retailers tap into this trend with more brands in the economy segment than any other tobacco manufacturer.
"Since its launch in November 2019, Lambert & Butler RYO has been growing its share and, in December 2020, it accounted for 4.9% of all sales within the economy RYO segment making it a must stock product line for retailers," he said.
Another key tobacco trend highlighted by Cunningham is the effect Covid-19 restrictions have had on accessories.
Cunningham said that with consumers likely less keen to handle products before purchasing, it's increasingly down to retailers to take an active approach to this category.
"Many consumers won't wish to handle products, such as lighters, flavour cards or other accessories, in order to look at them before they buy and may also be inclined not to ask questions at the till point to avoid queues building up behind them, which can be intimidating.
"With this in mind, retailers need to be prepared to proactively offer them advice at the till point and help shoppers feel at ease by providing knowledgeable answers to their questions that really showcase their understanding of the category," he said.