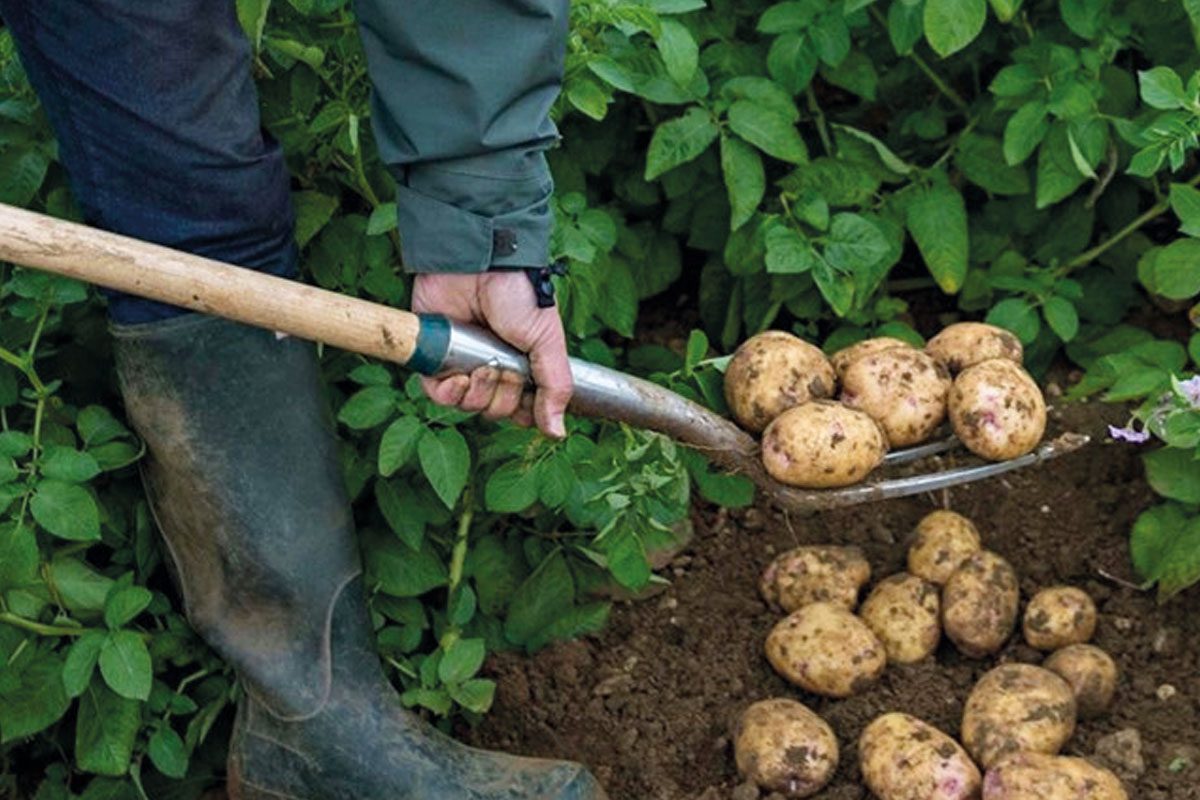 TESCO is trialling the sale of unwashed potatoes in a bid to reduce waste and increase shelf life.
The supermarket giant will sell soil-covered organic white potatoes across 262 of its stores through a partnership with potato supplier Branston.
Results of the trial – which was initially rolled out across 120 stores – showed that the shelf life of unwashed potatoes nearly doubled.
Rob Hooper, produce lead technical manager at Tesco, said unwashed potatoes were previously normal for the majority of retailers.
He said: "Up until about 50 years ago potatoes would generally be sold unwashed and having a natural film of soil around them would help keep them fresher for longer.
"Last November we ran an initial trial at stores in Bristol and the surrounding areas to see how shoppers would respond and it was a success, so now we are widening this trial across the south of England."
Dominic Groom, Branston technical manager, said: "Soil coverage can offer a layer of protection from the impact light can have on the skin turning green, which is a factor we consider when determining shelf-life. This trial should provide us with a clearer understanding of how this impact manifests and how customers feel about soil on their potatoes."