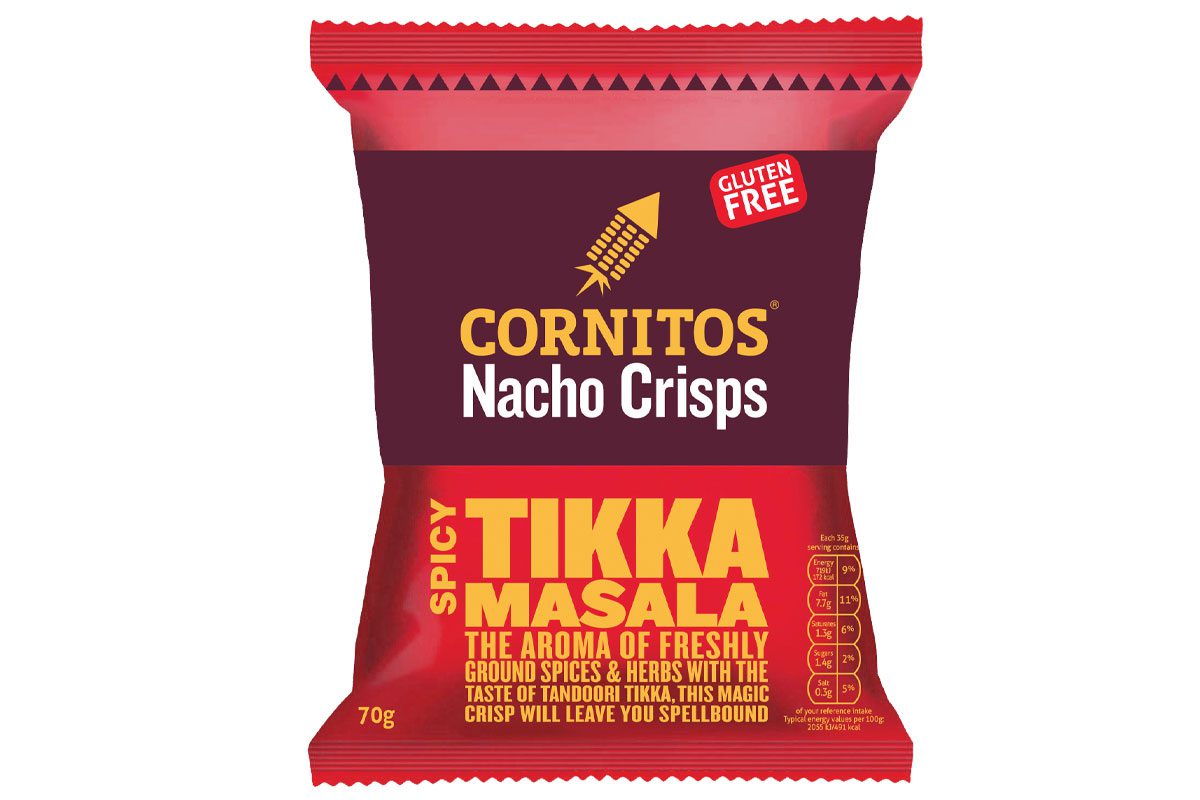 GLASGOW-based snack brand Cornitos has added some curry flavour to its range with the rollout of a new Spicy Tikka Masala variant.
The brand, which launched last summer, now offers five flavours, with Spicy Tikka Masala joining Lime and Mint, Mild Thai Sweet Chilli, Smokey Barbeque, and Hot Peri Peri. Each flavour is gluten free, vegan, non-GMO, cholesterol free, and is made with no artificial colour, flavours, or preservatives.
Fraser Heenan, chief executive and co-founder of Cornitos parent firm Blaze XK, said: "Tikka Masala is a longstanding UK favourite and this brand extension, offering an authentic and moreish taste, answers the growing consumer demand for plant-based healthier snacking products."
The full Cornitos range is available through wholesalers, including Hancocks Cash & Carry, Suma Wholefoods and D&D Snacks.