New range packed with fruit flavours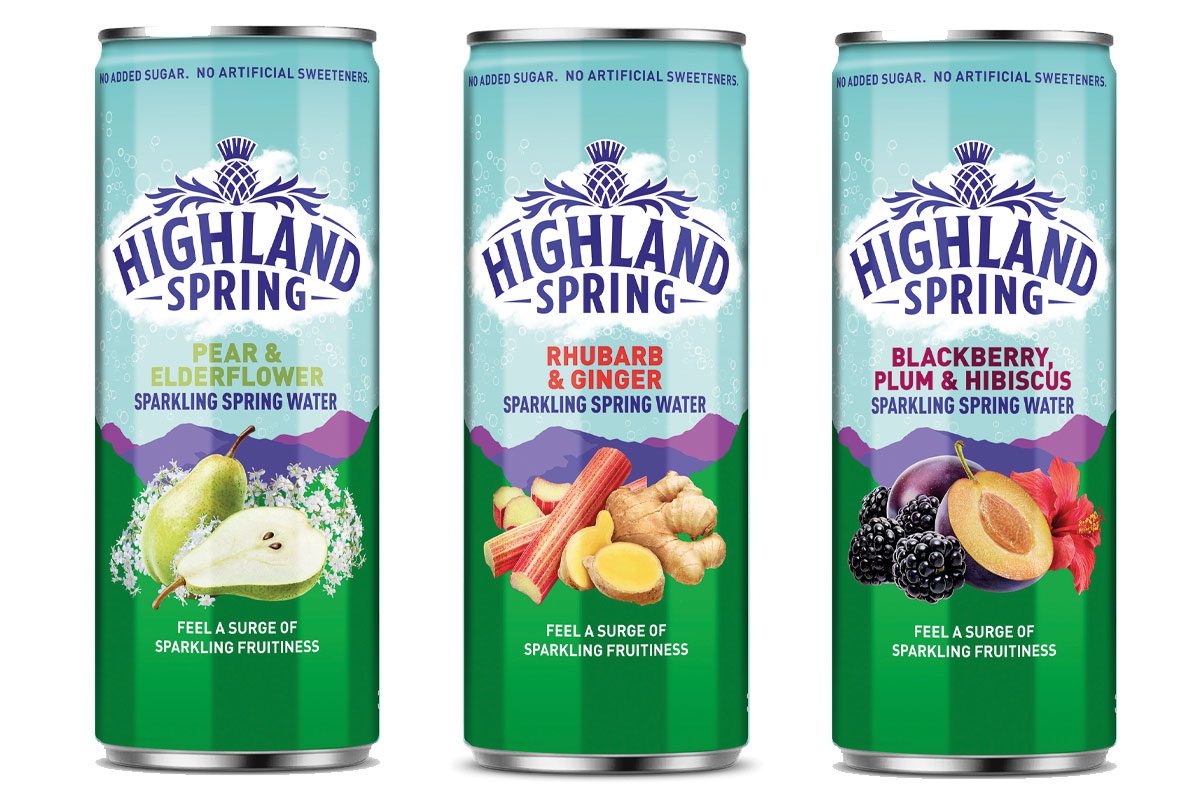 IN time for summer, Highland Spring has expanded its sparkling portfolio with the launch of a new can range.
Highland Spring Flavoured Sparkling Water is available in individual 330ml cans and 4x330ml from this month.
The range comprises three flavours – Highland Spring Pear & Elderflower Sparkling Spring Water; Highland Spring Blackberry, Plum & Hibiscus Sparkling Water; and Highland Spring Rhubarb & Ginger Sparkling Spring Water.
All three flavours are made with no artificial sweeteners or added sugar and contain fewer than 35 calories per can.
Highland Spring plans to support the launch of its new sparkling can range with a national advertising campaign, including social media and digital activity.
Carol Saunders, head of marketing at Highland Spring, said: "The growth in the sparkling flavoured water category over the last year has been impressive. There is still significant headroom for more, with the provision of a well-known brand, such as Highland Spring, to drive awareness, trial and repeat purchase.
"We believe there is a huge opportunity for the category through launching our new Highland Spring Flavoured Sparkling Water range and these high quality products are a natural extension to our portfolio."