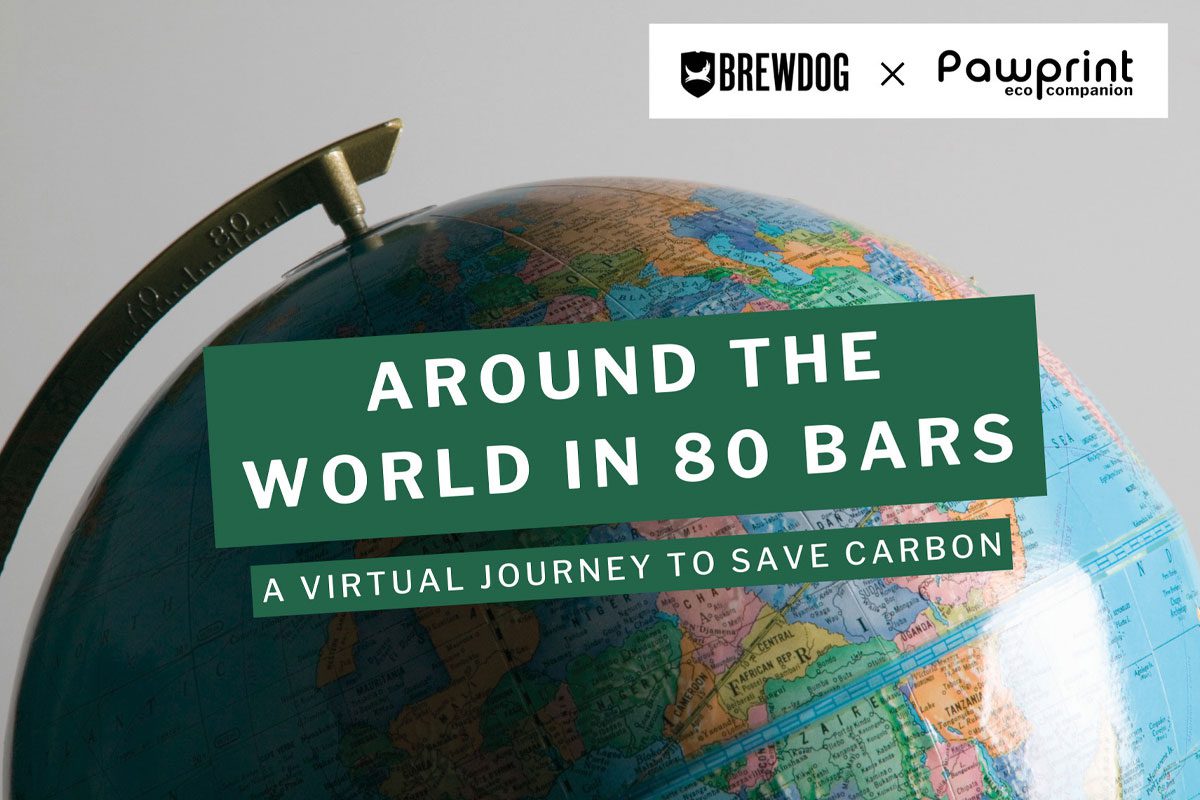 BREWDOG has teamed up with eco platform Pawprint to bolster its sustainability credentials once again, with the launch of its 'around the world in 80 bars' challenge.
Employees of the Scottish brewer and bars group will take part in virtual challenges set by Pawprint aimed at reducing their carbon footprint.
The volume of CO2 emissions reduction achieved by Brewdog employees will be measured in miles driven, which should see them reach 80 Brewdog bars in different locations around the world.
Karen Bates, people director at BrewDog, said: "We were looking for a way for our crew to remain engaged in reducing their carbon footprint whilst our bars were not open, and what better way than to visit our bars virtually, whilst completing challenges that will reduce their personal Pawprint and add to BrewDogs carbon negative journey."
Pawprint founder, Christian Arno, said: "Whilst we may not actually be able to visit our favourite BrewDog bar at present it's inspiring to see BrewDog employees taking the opportunity to reduce their carbon footprint in this way. It can be hard to visualise our carbon emissions which is why Pawprint offers personalised challenges to help users visualise impact."