Spar Scotland supports charity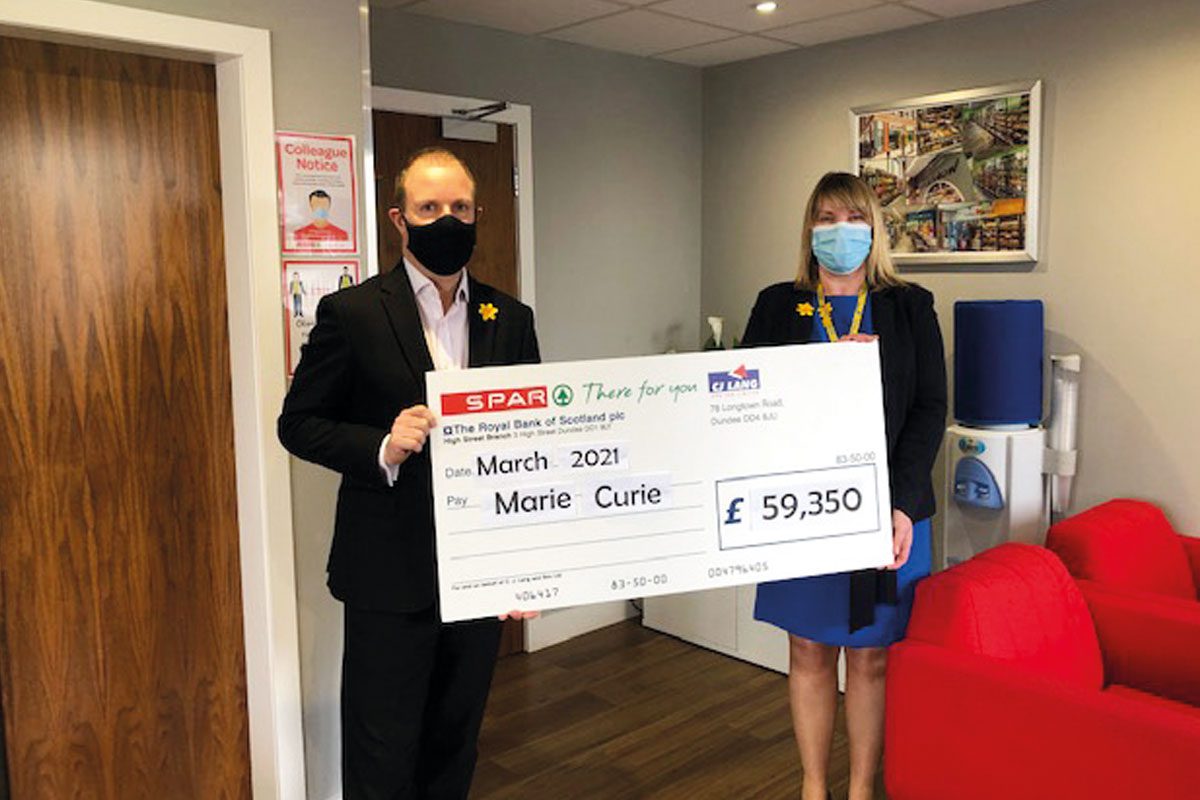 TENS of thousands of pounds have been raised by staff and customers at Spar Scotland for end of life charity Marie Curie.
A total of £59,350 was raised last year by 130 Spar stores through loose change donations made via Marie Curie collection tins.
Colin McLean, chief executive at Spar Scotland wholesaler CJ Lang, said: "The beauty of the Spar partnership with Marie Curie is that it allows us to utilise the huge number of Spar stores within our organisation.
"Whether that's through collection tins, in-store fundraising events, Spar own-label product donations or daffodils sold in our stores, we look to raise awareness of the charity in every way possible."
Spar Scotland also launched its 'Behind the Scenes' campaign in 2021 to document the stories of Marie Curie nurses.
McLean said: "Along with colleague stories, we feel it is important to share the stories from Marie Curie Nurses and recognise their hard work and all they are doing to support our communities,"
Christine Connor of Marie Curie, said: "The partnership between Marie Curie and Spar Scotland is very special. The monies raised in 2020 by Spar Scotland and their customers is nothing short of exceptional."