Discounter trials scheme at four Scottish stores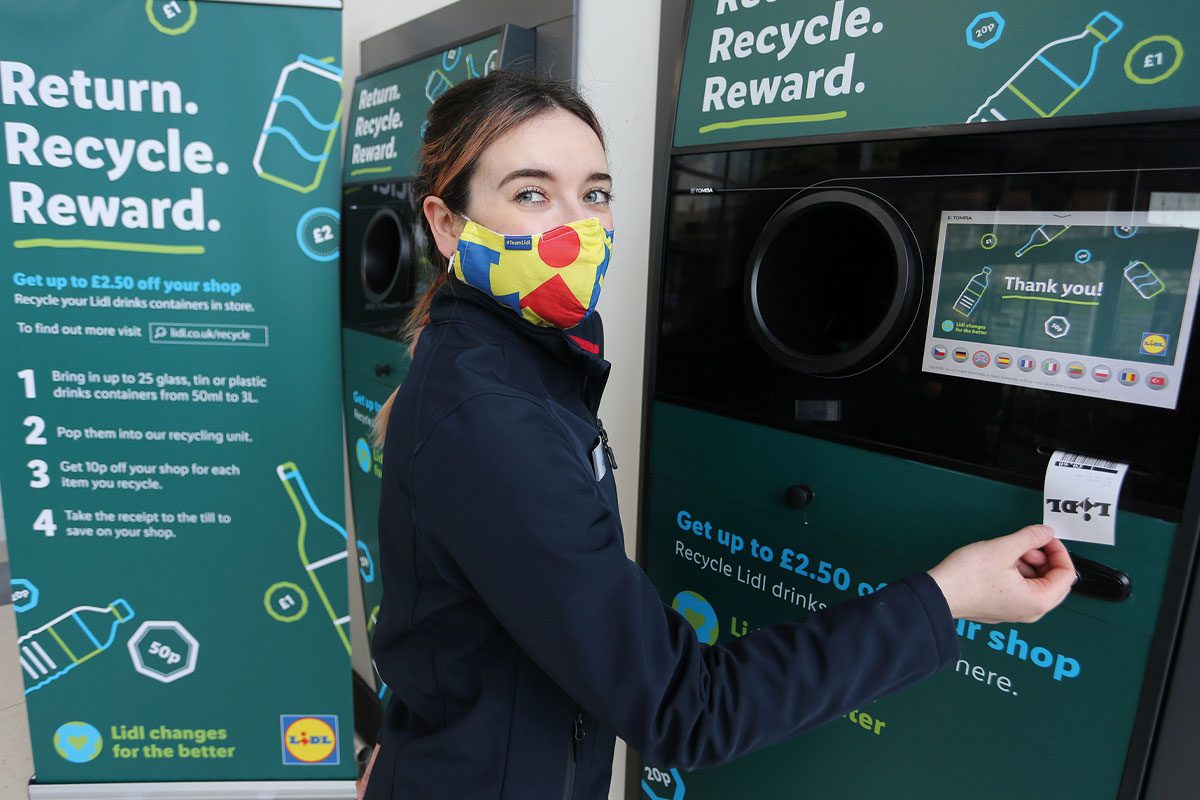 DISCOUNTER Lidl GB has launched a deposit return scheme (DRS) trial at selected stores, ahead of the launch of DRS in Scotland next summer.
Lidl has installed money-back recycling stations at four stores: Hamilton, Edinburgh Granton, Glasgow Yoker, and Dundee city centre.
As part of the trial, Lidl shoppers can return undamaged PET bottles, aluminium cans, water bottles, wine bottles, beer bottles and aluminium cans. They will be compensated 10p for each returned pack, to a maximum voucher value of £2.50, redeemable to spend in store.
Ross Millar, Lidl's regional director for Scotland, said: "This is a huge milestone for Lidl, and one we have been working towards for several years. We've made a significant investment to install large scale, contactless, user-friendly and future-proofed machines for our valued customers."
Ian Gulland, chief executive of Zero Waste Scotland, one of the architects of Scotland's DRS, welcomed Lidl's trial.
"It's great that this trial will give people the chance to give [deposit return] a go for themselves and see just how straightforward it is."