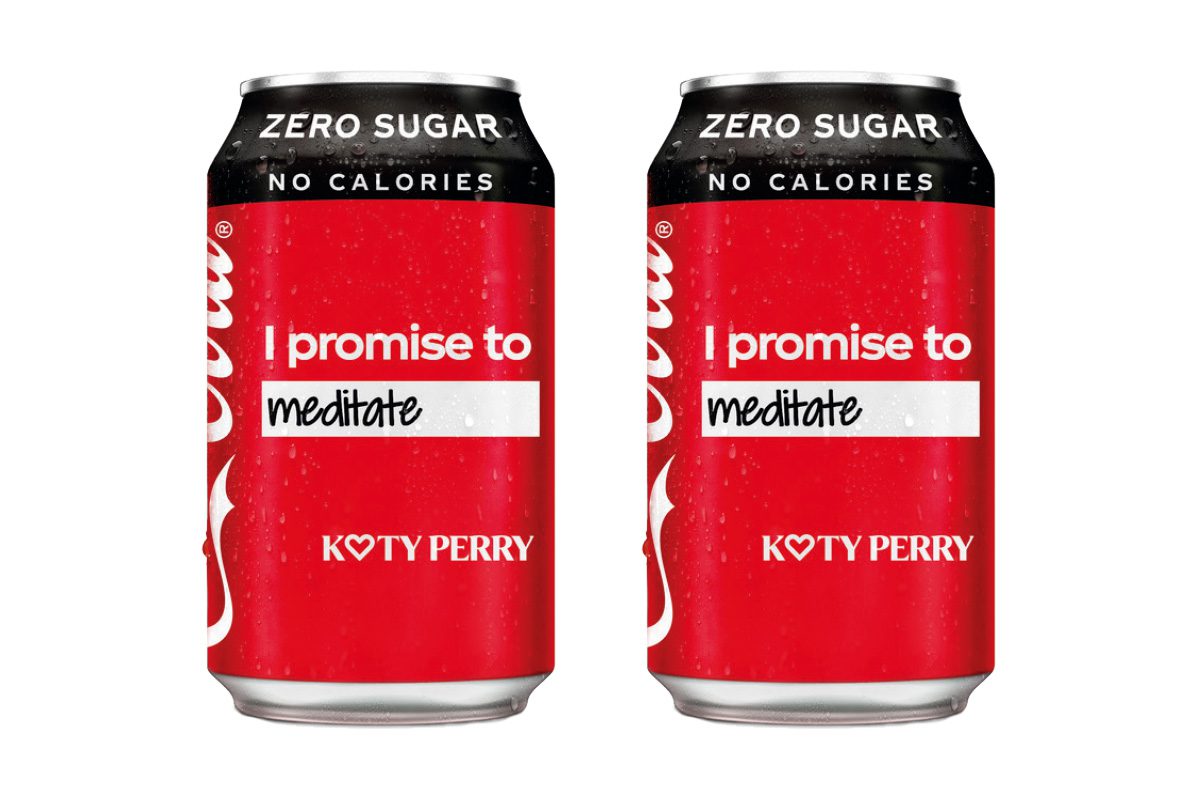 COCA-Cola has drafted in the support of singer Katy Perry as part of its Open To Better campaign.
As part of the campaign, 8,800 limited edition Coca-Cola cans will feature Perry's personal resolution message, "I promise to meditate".
All proceeds from the cans will be donated to poverty and preventable disease charity One Campaign.
Consumers can also create their own Open To Better can of Coca-Cola original Taste or Coca-Cola Zero Sugar on the Coca-Cola website to share personal resolutions and messages with family and friends.
Coca Cola's Open To Better campaign aims to spread hope and positivity for the coming year through its packaging and personal resolutions.
Bryony Lester, marketing manager at Coca-Cola Great Britain, explained: "For more than 136 years, Coca-Cola has used its voice to help unite people across the world.
"In 2021, our ambition is to be 'Open To Better' and use the power of our packaging to share resolutions of hope and positivity that we hope fans will enjoy sharing with their friends and family."