White Claw boss Davin Nugent has high hopes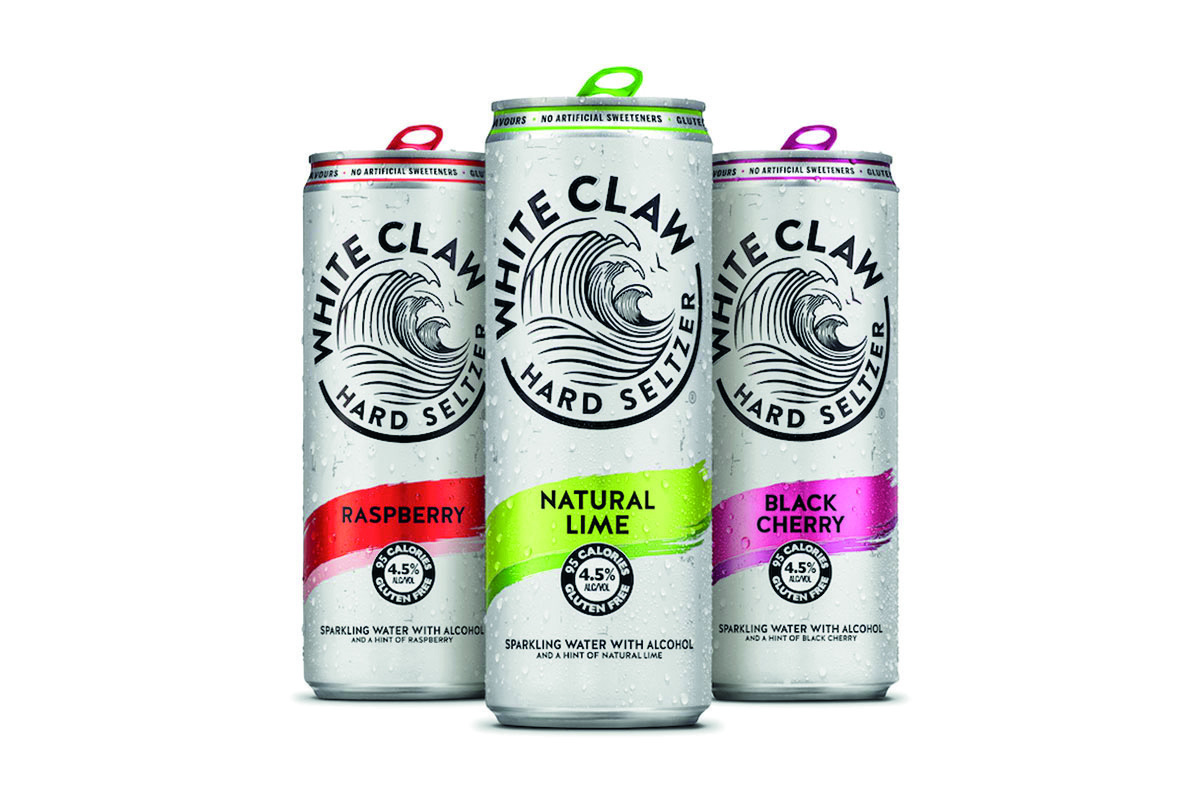 BACK in May 2016, a brand launched into the US off trade in a category that didn't really exist yet.
Since then, White Claw and hard seltzers generally have grown rapidly in the States, with category sales worth around $4.4 billion in 2020.
Davin Nugent, chief executive of Mark Anthony Brands – the firm behind White Claw – is looking to replicate the brand's success in the UK.
And while White Claw may be the category leader in the US, with a market share of 51% according to Nugent, nothing is being taken for granted as the brand expands globally.
"Many brands have come out of America and thought 'we're fantastic and therefore we will be fantastic anywhere we go', and it's not going to be that, you have to earn it.
"We've got a huge job in the UK to make sure the consumer is aware what hard seltzer is and what White Claw is," he said.
Things seem to be going well so far. White Claw launched in the UK with an initial three flavours last May – with a fourth flavour rolling out now and has been going from strength to strength ever since.
"It's a competitive category, but we have the number one, two, three and four top SKUs in our three flavours and our six-pack White Claw Black Cherry," said Nugent.
Part of Mark Anthony Brands' plan to drive consumer awareness is a major marketing push for the brand, and Nugent said £4 million has been earmarked for investment in the UK.
"This isn't going to be a big advertising campaign you're going to have on every billboard and every bus," said Nugent, "You've got to light little fires to get that consumer engagement, to get them to feel that they've discovered it."
Retailer engagement, which Nugent said has been "huge" so far, will also be critical to success.
As Nugent sees it, White Claw offers retailers serious growth potential, and Mark Anthony Brands' trade marketing is working with a broad range of retailers and wholesalers – including Glasgow-based JW FIlshill – to build the brand in the off trade.
It's a competitive channel, but Nugent reckons White Claw can take on some category giants, and not just within RTDs.
"For us, this is so much bigger than RTD. In the UK we've come in through the RTD door, where we are a single can, but that's not where the game is.
"The opportunity here is for the brand and the category to compete for share with beer and cider in the UK market. That's crucial. Now you're seeing four-packs and six-packs and larger over the course of this year, so we'll be in those locations and the opportunity will present itself," he said.
Taking on the big brands in beer and cider may be ambitious, but Nugent said White Claw has already grabbed market share from these brands in the US, where the hard seltzer outsells Heineken and Budweiser in the off trade.
"That's where the opportunity is, we know that it's going to be a different trajectory to get there in the UK, but we wouldn't be doing it if we didn't think there was a genuine opportunity to bring about a brand new category in the UK," he said.