Taking care of the family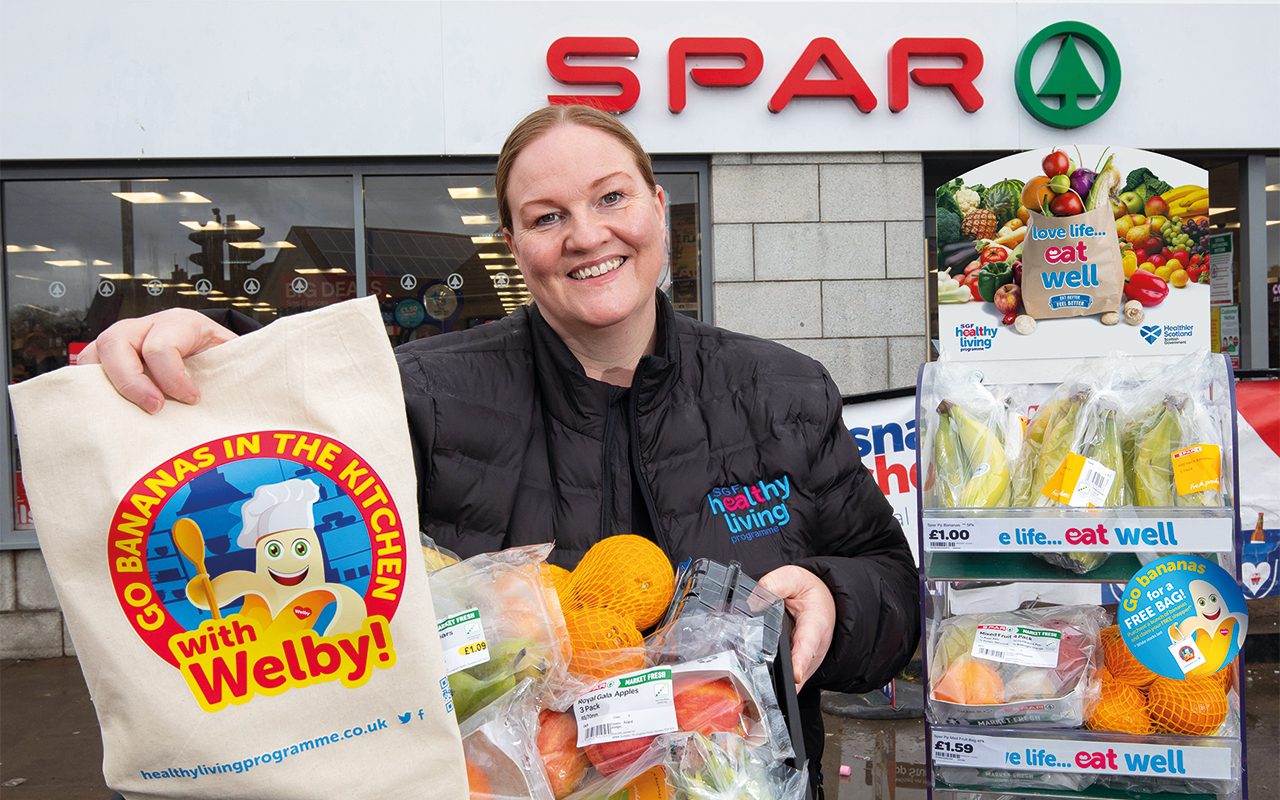 THE Healthy Living Programme has teamed up with Spar Scotland for the launch of its in-store promotion Cooking with Welby for Families.
Participating Spar stores will distribute free reusable shopping bags and recipe cards with packs of bananas sold in store, in a bid to encourage families to cook healthy meals together at home during lockdown.
The shopping bags are equipped with QR codes which, once scanned, reveal a list of healthy recipes on the Healthy Living website.
The campaign launched in Spar Mastrick in February and will run across 21 Spar stores in Aberdeen and Dundee.
Paula Middleton, marketing manager for Spar Scotland, said: "We are delighted to support the Healthy Living Programme with its Welby Club and we have no doubt this new campaign will encourage children and young people to make healthier choices."
Gillian Edgar, field manager for Healthy Living Scotland, said: "We were delighted to launch this promotion in a selection of Spar stores on Pancake Day and give families the opportunity to cook a healthier banana pancake."