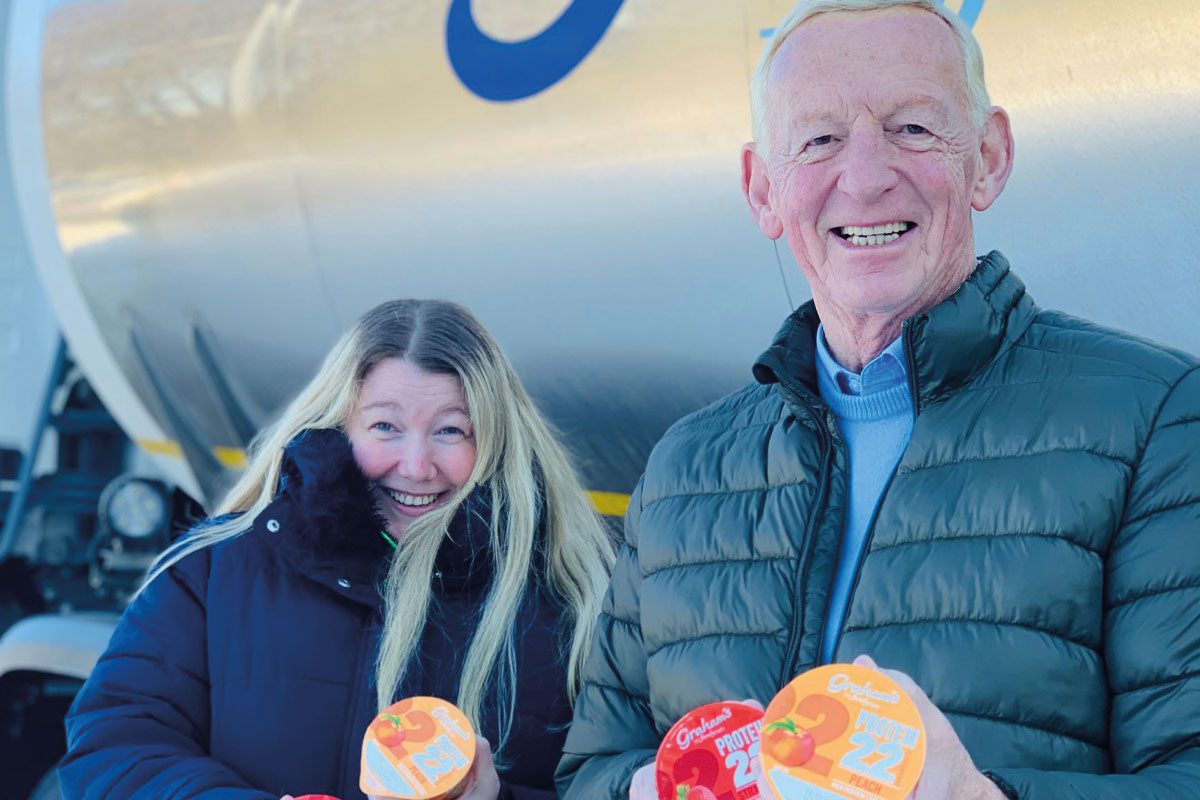 GRAHAM'S The Family Dairy has awarded one lucky consumer with a year's worth of dairy products after a video of her pushing a dairy lorry up a hill during last month's Storm Darcy went viral.
Charlene Leslie, who lives in Cowdenbeath in Fife, pushed the Graham's lorry to the top of a hill after she noticed it struggling in the snowy conditions.
Graham's has rewarded Leslie with a year's free supply of milk and high protein dairy products for her efforts.
Dr Robert Graham Senior, chairman of Graham's The Family Dairy, said, "When I saw the video of Charlene pushing one of our artic lorries up a steep hill single handedly, I couldn't believe it. As a family we are passionate about our fresh dairy products and like us, she will clearly stop at nothing to ensure they get delivered to our customers.
"Charlene's intentions were incredibly kind. She not only made our family, farmers and colleagues smile, but clearly captured the hearts of thousands of people across the world who also watched her help others, without a thought for her own safety.
"Although she is a real-life superwoman, for health and safety reasons we must advise others not to follow her actions. As a heartfelt thank you, Charlene and her family will receive our milk and high protein dairy products free for the rest of the year."