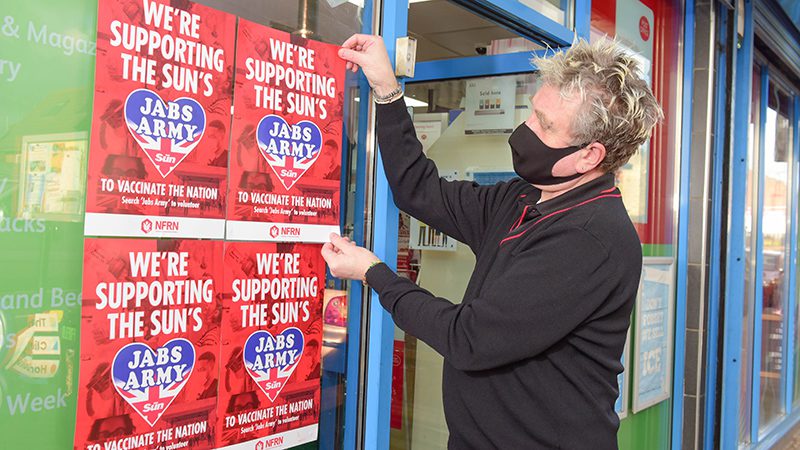 THE Federation of Independent Retailers (NFRN) has backed a new Covid-19 vaccine campaign from The Sun.
The tabloid's Jab Army vaccine campaign urges the public to register as steward volunteers to assist in the operation of Covid-19 vaccine centre across the UK.
Retailers are also encouraged to download The Sun's Jab Army poster from the NFRN website to show their support of the campaign and register interest with their customers. Stores with a poster on display could also be in with a chance of winning £50 of their newsbill, by submitting a picture of the POS to growsales@news.co.uk.
Stuart Reddish, national president of the NFRN said: "NFRN members have been at the frontline throughout the pandemic, going above and beyond to keep their communities watered and fed, providing access to all the services their customers require and, most of all, keeping everyone safe.
"Up and down the UK, our members see firsthand the devastating effect that Covid-19 is having. That's why we, at the NFRN, are proud to back The Sun's fantastic Jabs Army campaign. I will be calling on our 11,500 members to encourage their customers to get involved with the biggest vaccination programme in British history."