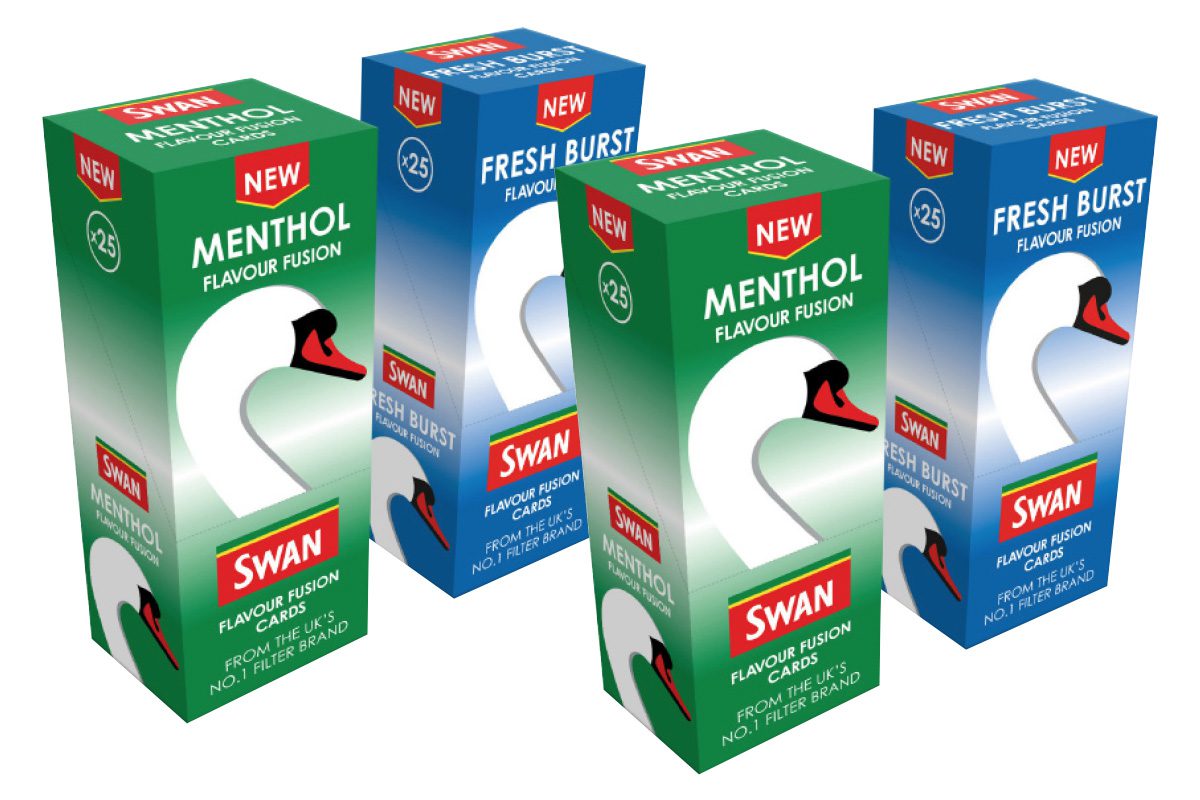 REPUBLIC Technologies has rolled out a new flavour card solution for menthol fans.
Swan Flavour Fusion Cards are available from this month in two flavours: Menthol and Fresh Burst.
The new flavour cards are designed to be placed in roll-your-own tobacco for 30 minutes, to infuse the tobacco with flavour.
The cards are priced at 39p RRP, with each outer containing 25 individual cards.
Gavin Anderson, head of sales at Republic Technologies said that following the menthol ban last May, a "significant number" of consumers are looking for flavour alternatives.
He said: "Building on the successful launch of our Swan Crushball Menthol capsule filters last spring, our new Flavour Fusion Cards will enable retailers to offer shoppers even more choice in flavour and format. The cards will also provide smokers with the ultimate in flavour impregnation.
"The iconic Swan brand is a beacon within the tobacco accessories category and is synonymous with quality and value. Our Swan Fresh Burst Crushball filter is already the best performing menthol capsule filter in the market, less than one year after launch, and we're confident that this latest product innovation will enable retailers to drive sales within their tobacco accessories fixture."