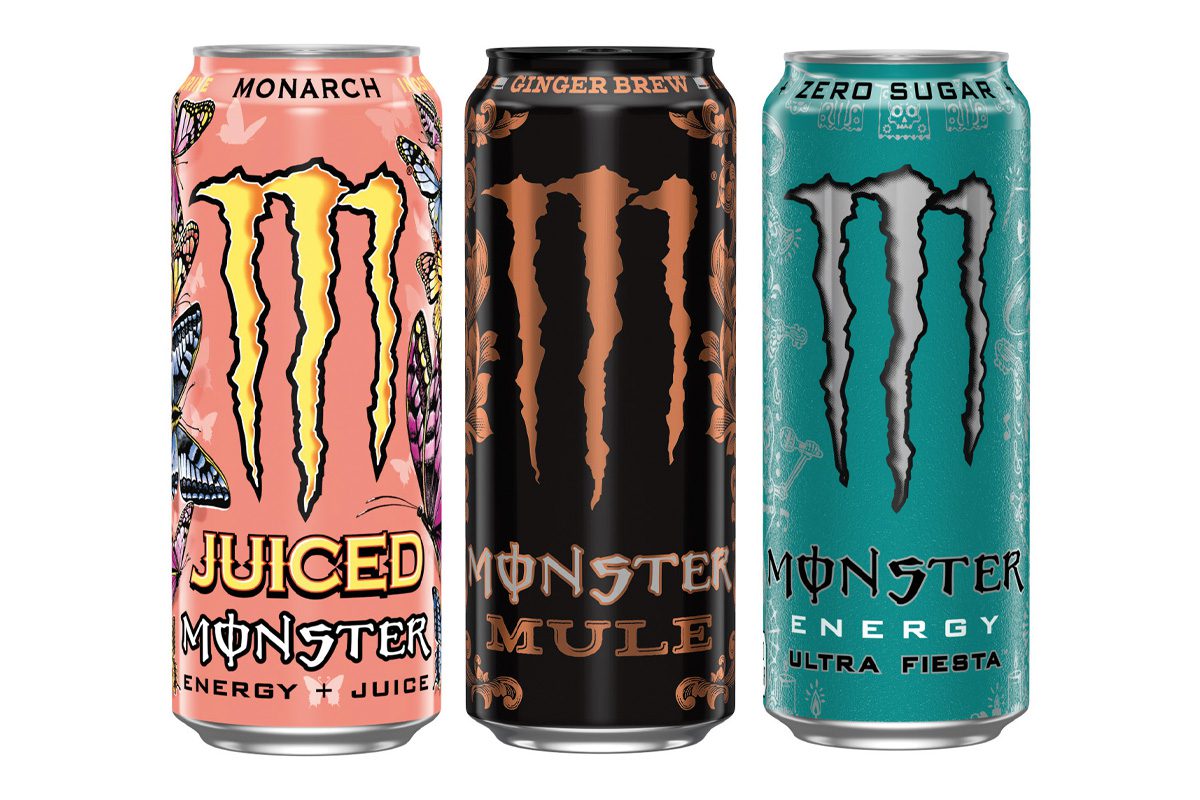 COCA-Cola European Partners (CCEP) has expanded its Monster Energy range with the addition of three new variants.
The new flavours are: Monster Mule – a take on the Moscow Mule cocktail which features flavours of lime and ginger; Monster Ultra Fiesta, a sugar free and calorie free mango-flavoured drink; and Monster Juiced Monarch, a celebration of all things summer, boasting flavours of peach and nectarine and colourful butterfly packaging.
All three are available in plain or price-marked 500ml packs.
Simon Harrison, vice president of commercial development at CCEP GB, said: "We know there's big demand in the market for new and exciting flavours, including in the low calorie energy segment. We're confident that our latest launches will appeal to new and existing energy drinkers and will drive sustained growth throughout this year."