Spar Scotland celebrates hard work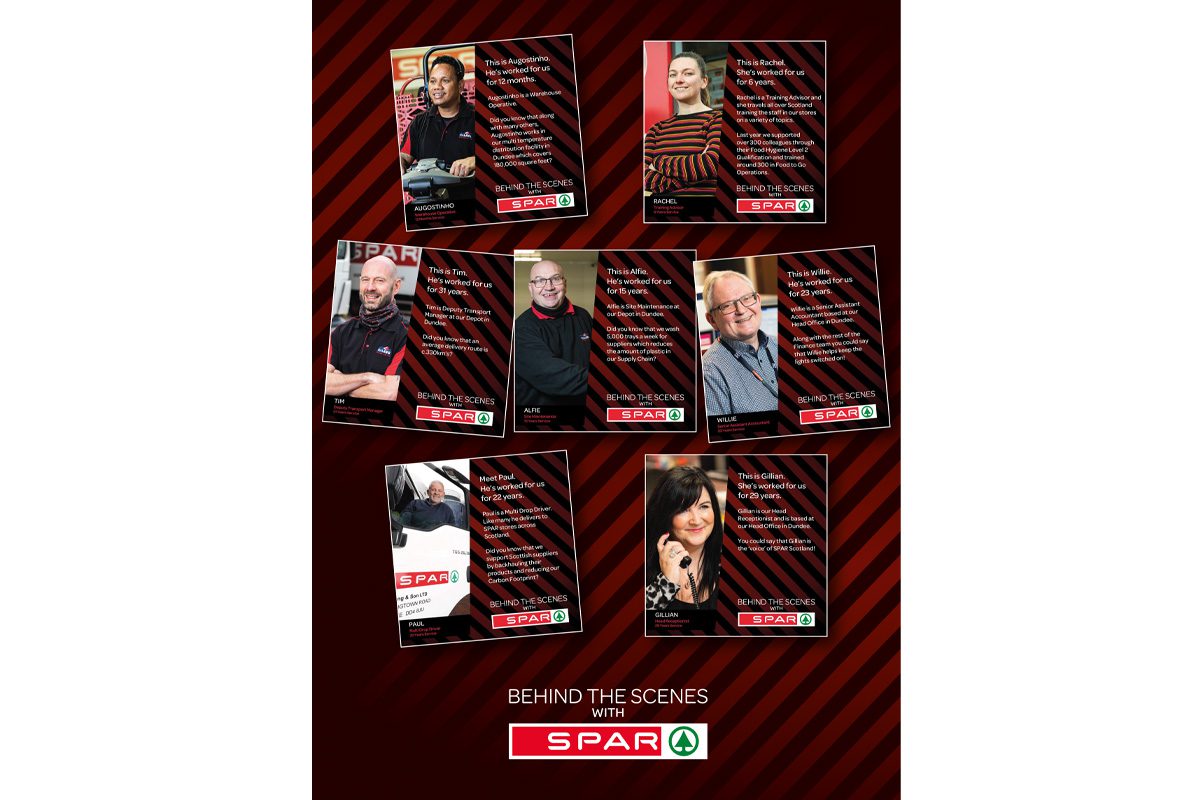 SPAR Scotland wholesaler CJ Lang turned the spotlight on hard working staff members last month through its 'Behind the Scenes with Spar' campaign.
Throughout January, CJ Lang shared the stories of its "unsung heroes" across its social media channels and the Spar Scotland website.
Employees featured in the campaign included warehouse worker Augostinho, who joined the firm as a warehouse operator 12 months ago; deputy transport manager Tim, who has worked for CJ Lang for 31 years; and multi-drop driver Paul, who has been delivering to stores across Scotland for 22 years.
Colin McLean, chief executive of CJ Lang, said: "We have a number of individuals who have gone above and beyond to support our business during the coronavirus crisis, working tirelessly to ensure people can work remotely for the first time, or field questions from colleagues concerned about their health, delivering supplies all over the country or serving customers in Spar stores.
"We wanted to launch a new campaign to recognise the hard work and commitment of our people within Spar Scotland and take some of our key workers and bring them to the forefront so our customers could also see the people behind the brand.
"The coronavirus outbreak is challenging every organisation, forcing us to rapidly adapt and rethink priorities. But it is also giving us a sense of purpose and belonging.
"The crisis has reminded us how much we all rely on the work of others – be it retail staff, delivery drivers, administration staff, all of whom are risking their lives to keep the rest of us fed, healthy and safe."
Founded in 1919, CJ Lang currently employs 2,100 staff across Scotland, distributing to 300 stores.