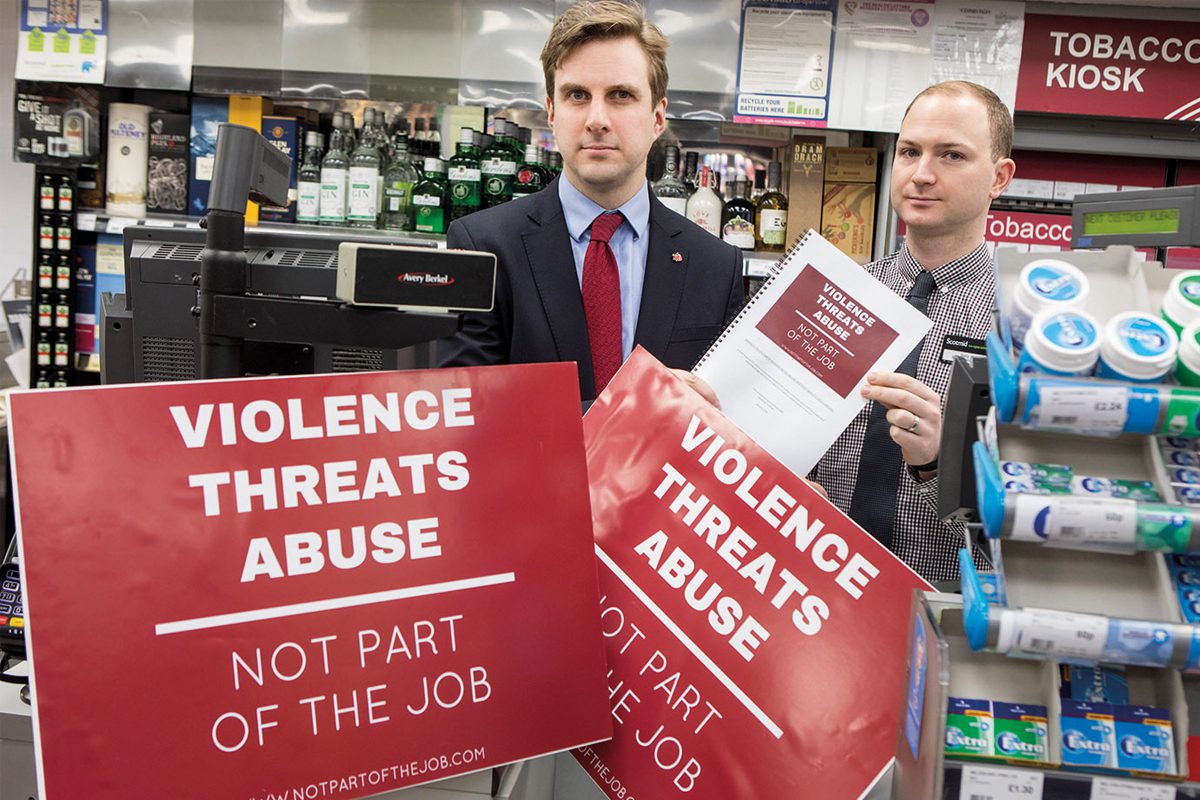 SCOTTISH retailers will have additional legal protection from assault and abuse, following a landmark vote at the Scottish Parliament.
MSPs unanimously backed the Protection of Workers bill, creating a new statutory offence of assaulting, threatening, abusing, obstructing or hindering a retail worker. Success for the bill also means that members of the public who threaten, abuse or assault of a worker carrying out an age-restricted sale could be charged with an aggravated assault.
The Protection of Workers bill was put forward by Scottish Labour MSP Daniel Johnson, with support from industry stakeholders including the Scottish Grocers Federation (SGF), Scottish Retail Consortium (SRC), and trade union Usdaw. Securing the parliament's approval has been a long-running campaign for Johnson; the Edinburgh Southern MSP announced plans to push for new legislation to protect retailers at the SGF Crime Conference in 2017.
Addressing the Scottish Parliament shortly before MSPs cast their vote, Daniel Johnson said: "As a former retailer, as someone still connected to the industry, as a member of the trade union Usdaw, a member of the co-operative party and as a Labour MSP I mean not just to make a declaration of interest, but I mean to make a declaration of intent. Violence, threats and abuse should not be just part of anyone's job. Let's make this bill and this vote tonight the first step in saying 'enough is enough'. These acts of violence must end."
Pete Cheema, chief executive of the SGF, welcomed the new legal protections for shop workers and said they represent a "key step change" in Scotland's approach to retail crime.
"We are delighted that the Protection of Workers Bill has successfully passed Stage 3 of the Parliamentary process. SGF has worked with Daniel Johnson MSP since 2016 to call for additional protections for shop workers and has been a committed supporter of his Bill.
"Throughout the current pandemic convenience retailers and their staff have been working extended hours to ensure that the communities which they serve have access to the key groceries and services they need. It is fitting that the Scottish parliament has taken the decision to afford retail workers the protection they deserve under the law," he said.
Ewan MacDonald-Russell, head of policy at the SRC said: "Scotland has led the way in giving retail workers the legal protection and recognition they deserve. In getting behind Daniel Johnson's bill MSPs have voted to pass legislation which explicitly states the abuse of retail workers is unacceptable – sending a clear and unequivocal message that the deplorable rise in abuse and violence should come to an end. With retail workers once again at the forefront in keeping Scotland fed and supplied through a Covid lockdown this is welcome recognition of the vital work they do.
"With retailers spending record amounts on crime prevention, following the passage of this legislation the focus must move to ensuring the justice system has the necessary resources to ensure the law is now enforced. Daniel Johnson MSP's legislation has created a critical opportunity to turn the tide on shop worker abuse – it's vital the nettle is grasped."