Doors open at Scottish Co-op franchise store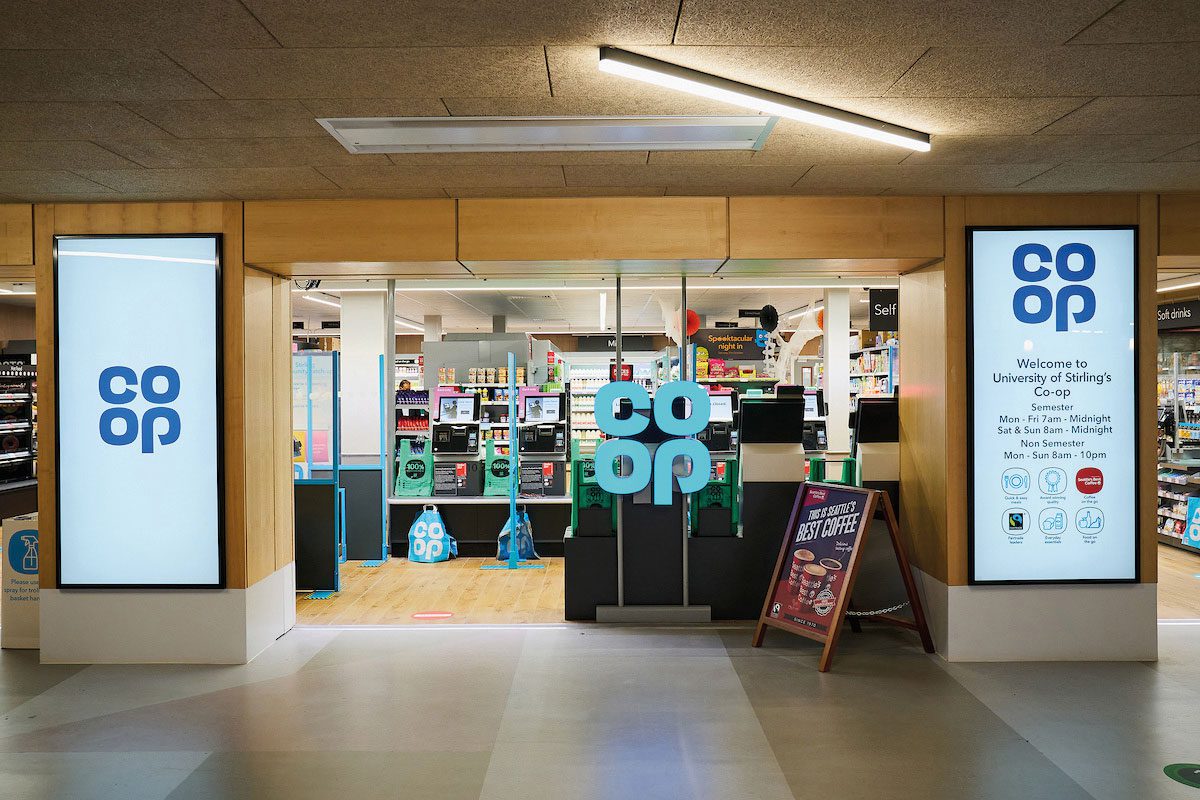 THE first franchise Co-op store in Scotland has opened its doors on the University of Stirling campus.
The store, which will continue be run and managed by a Nisa partner, is the 14th Co-op franchise model store to open since the co-operative purchased the symbol group in 2017.
Located in the Andrew Miller building, the store runs on 100% renewable electricity and houses an ATM and Seattle coffee-to-go solution.
The Co-op store caters to its student-heavy catchment with a range of healthy produce, wines, free-from and vegan SKUs as well as Fairtrade lines and food to go.
Students who hold a Young Scot card can also take advantage of a 10% discount on groceries.
Since opening its doors, the store has been operating under strict Covid-19 measures introduced by Co-op earlier this year. Measures include protective screens at checkouts. The store has also increased its contactless payment limit to £45 to reduce physical contact.
Martin Rogers, head of new channels at Co-op said: "At the Co-op we are always looking for ways to reach new customers and members, and this a hugely exciting opportunity to grow our brand north of the border.
"Our franchise stores operate in exactly the same way as a company owned store and all of our partners have access to a full service model, receiving support, tools and training to enable them to grow their business with Co-op.
"Our Co-op purpose is about connecting communities, bringing people together and making a difference and we are looking to generate mutual value with like-minded partners and succeed together."