Supermarket sustainability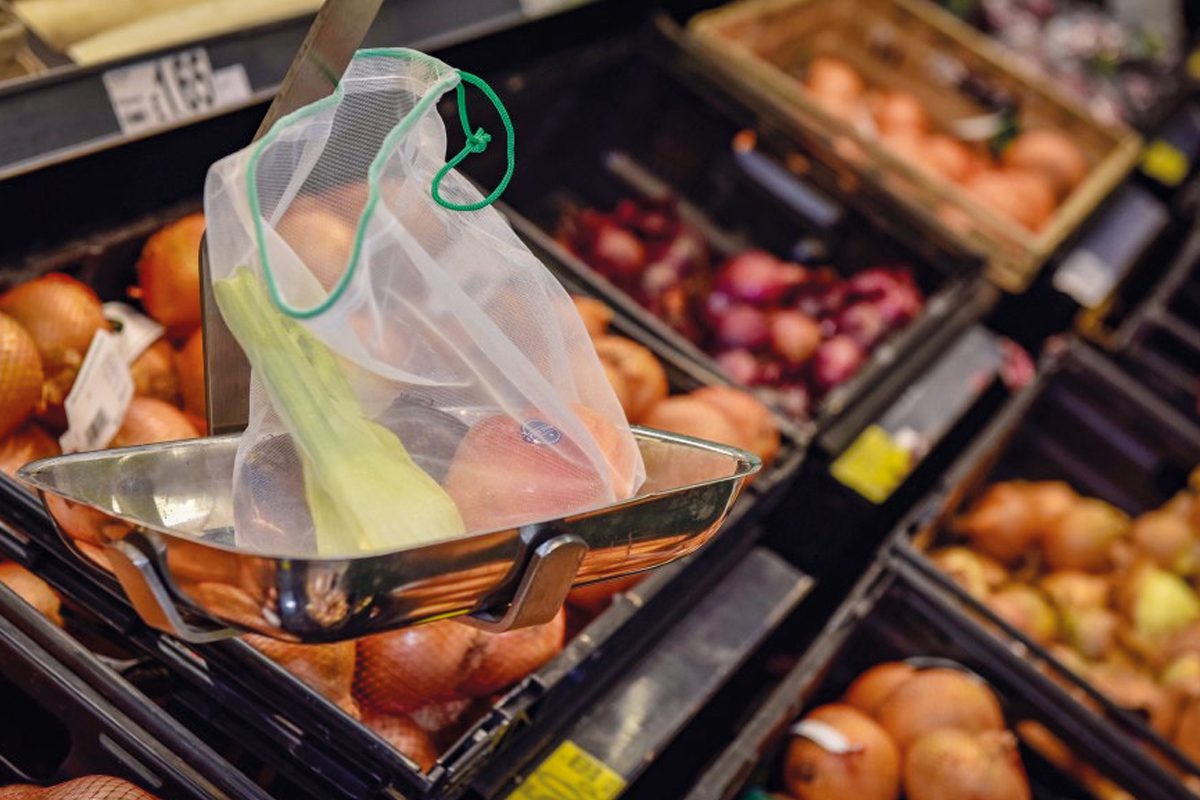 FOR decades, environmental campaigners have argued that sustainability is essential to our future health, wealth and happiness; it seems like the supermarkets are waking up to that reality too.
The coronavirus pandemic may have generated most of the headlines this summer, but the last few months have also seen major retailers announce pilot programmes aimed at reducing their impact on the environment.
At Asda, plastic has come under the spotlight as the supermarket looks to reduce its use in the fruit and veg aisles.
On 7 September, Asda launched a new trial that has seen it remove plastic fruit and veg bags from nine stores. The supermarket reckons the move could save around 141 tonnes of plastic a year, equivalent to over 3.5 million bags.
Instead of plastic bags, Asda will be offering reusable 'Veggio' bags, priced at 30p.
The move follows Asda's roll out of a 100% recyclable blueberry punnet, which is expected to result in the recycling of more than five million film lids.
Kevin Patel, director of produce at Asda said: "This is a really exciting step in our journey as we continue to look at innovative ways we can reduce unnecessary plastic from across the business and meet our target of reducing own brand plastic by 15% by 2021.
"We know that our customers and colleagues are really passionate about sustainability and we want to make it as easy as possible for them to do their bit for the environment, without having to compromise on quality."
Asda isn't the only supermarket looking to ditch plastic. Morrisons is currently in the midst of a 12-week trial which has seen the firm remove plastic carrier bags from checkouts across eight stores.
The supermarket, which had already removed 5p single-use carrier bags is assessing the feasibility of removing all plastic options – such as 'bags for life' – and instead offering a paper alternative.
Speaking at the launch of the pilot, Morrisons chief executive David Potts said: "We believe customers are ready to stop using plastic carrier bags as they want to reduce the amount of plastic they have in their lives and keep it out of the environment."
This summer also saw Tesco experiment with more environmentally friendly options.
Britain's biggest supermarket has teamed up with Loop – a delivery service provider focused on cutting plastic pollution.
The partnership allows Tesco customers on mainland UK to order from a range of products in reusable packaging from a selection of major brands. These products are delivered by loop in a reusable tote bag – removing the need for cardboard boxes or plastic bags.
Customers are then invited to return empty containers from used products using their Loop Tote bag.
Following collection, Loop cleans and refills containers for reuse.