Plastic pulled from multipack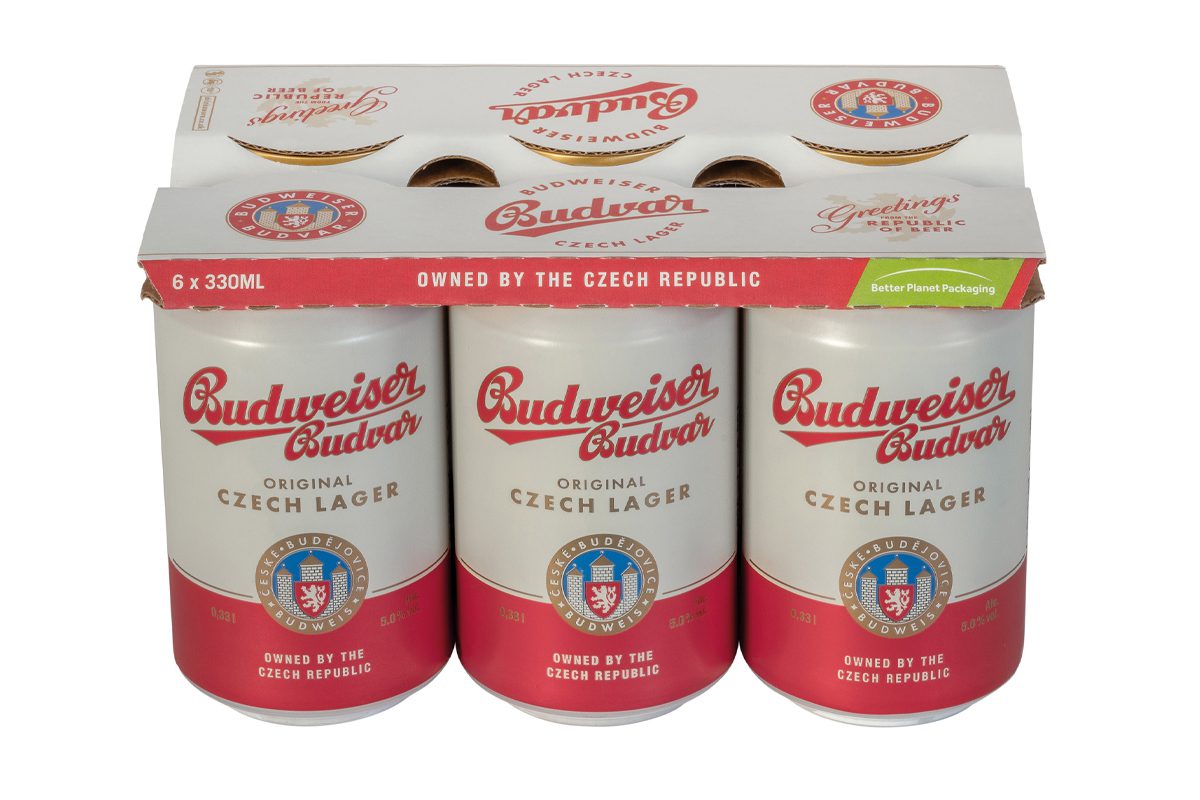 CZECH beer brand Budweiser Budvar has cut plastic from its six-can multipack with a new packaging solution.
Budweiser Budvar UK is trialling Smurfit Kappa's TopClip – a newly designed paper beer can packaging solution.
The branded cardboard packaging holds six 330ml cans and is currently available in Waitrose.
Smurfit Kappa's TopClip is made from sustainably sourced paper, is 100% recyclable and is expected to eliminate one tonne of single-use plastic in its first year of use – equivalent to 250,000 plastic bags.
Simon George, managing director at Budweiser Budvar UK said: "As a brewery owned by a nation, not a corporation, we have a particular responsibility to take a lead on packaging waste issues. The challenge has always been to offer our premium beer in packaging that holds it safely and securely, and sends the right message about the brand, as well as meeting our environmental obligations.
"We're delighted to be working with the specialists at Smurfit Kappa, as well as Waitrose as our retail partner, to trial this new solution and play our part in the reduction of plastic waste in the supply chain."