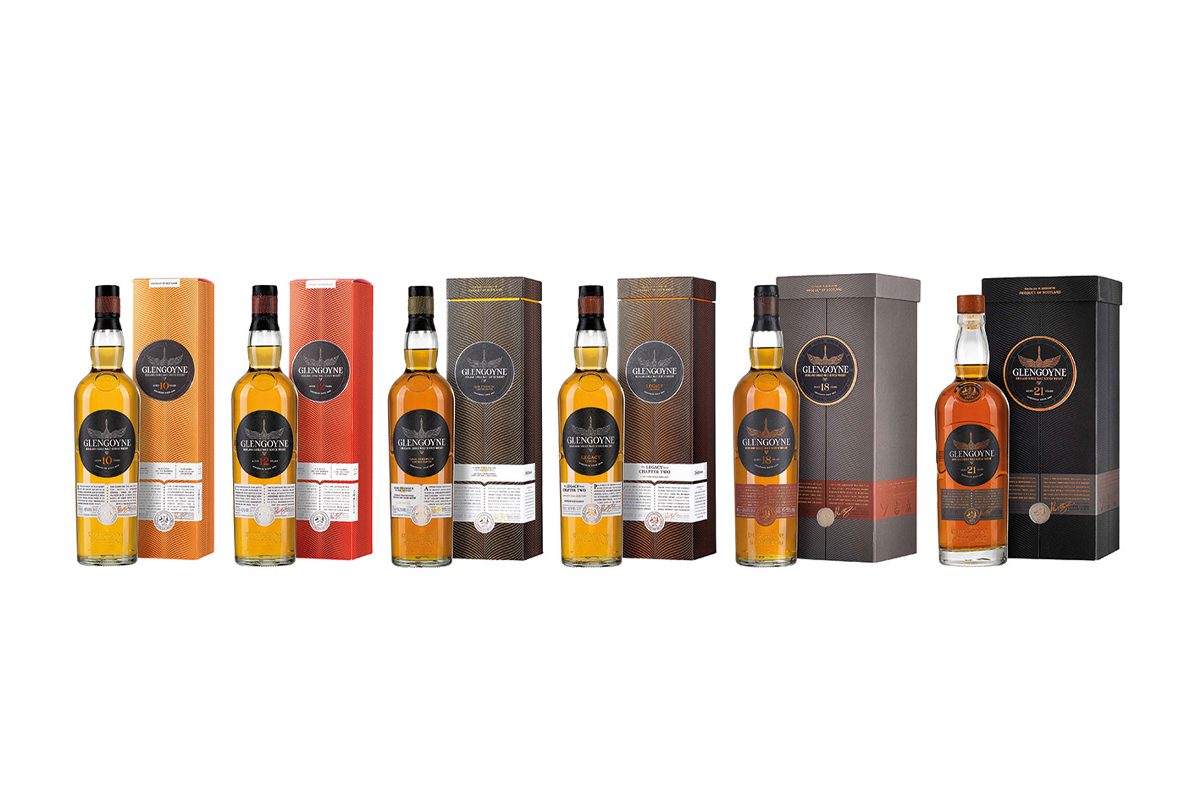 HIGHLAND single malt Glengoyne has had its packaging overhauled, while also adding two new expressions to the range.
The new look packaging for Glengoyne highlights the brand's connection to time – Glengoyne claims to be the slowest distilled malt in Scotland.
New packs also feature an updated illustration of the brand's goose mascot and is now made from 100% recyclable and locally sourced material.
To coincide with the packaging refresh, special edition drams Legacy Series: Chapter Two and Cask Strength Batch No. 008 have both launched worldwide.
Support for the Glengoyne refresh comes in the shape of a one-of-a-kind literary art project created by conceptual artist Jonathon Keats.
The art project consists of poems painted using a paint which fades when exposed to ultraviolet light, meaning the poems appear and disappear depending on exposure to sunlight.
The poems will be appearing at sites across the globe, including at The Ubiquitous Chip restaurant in Glasgow.
Katy Muggeridge, senior brand manager for Glengoyne, said: "Glengoyne has always chosen to take its time to do things the right way ­– for every minute other whiskies spend in their stills, ours spends three, all in the name of outstanding fruity flavour.
"This is the Glengoyne way and it's why the same appreciation of time has gone into this rebrand. As one of Scotland's greenest distilleries, it was extremely important to us that our commitment to sustainability was reflected in the new packaging, as well as giving us a platform to better connect our customers to the unique processes and people behind our award-winning whisky."