Convenience is big business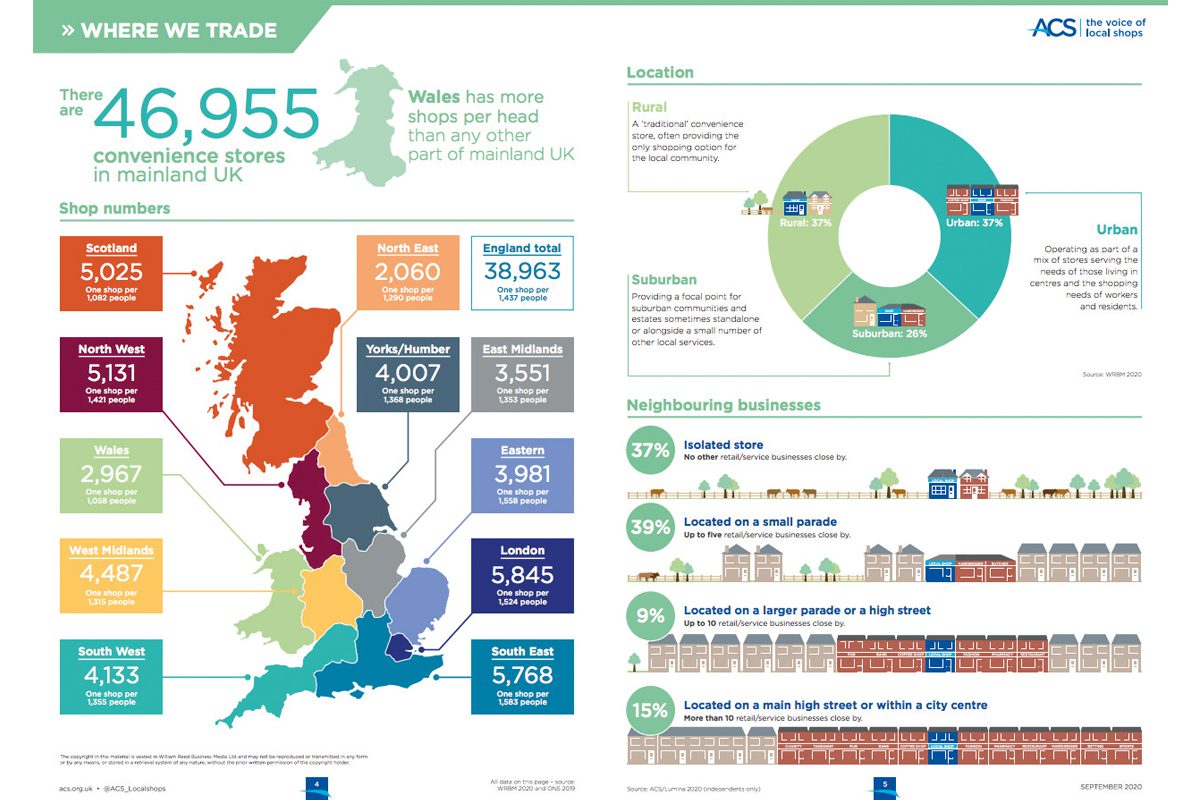 CONVENIENCE stores generated more than £44 billion in sales in the last year, according to ACS's Local Shop Report for 2020.
The report found that c-stores continue to be a major sector in the UK economy, with 46,955 stores employing 412,000 staff and a gross value added (GVA) tax contribution in excess of £10.1bn.
Wales continues to have the most c-stores per head in the UK, with one shop per 1.058 people, closely followed by Scotland at one store per 1,082.
The report also revealed that retailers haven't been afraid to invest in their businesses, with convenience retailers estimated to have invested over £585 million in their stores.
This report also offered some analysis of how lockdown has affected the convenience channel.
It found that two thirds of retailers reported an increase in sales over the period. It also revealed that the convenience channel now provides over 600,000 deliveries to customers each week.
James Lowman, chief executive of the ACS said: "The convenience sector's role as a substantial job creator cannot be overstated. Retailers provide secure, local, flexible jobs that fit alongside other commitments like childcare and helping relatives.
"This is why job satisfaction in the sector is high, and more than half of the colleagues working in stores see themselves staying in a similar role in five years' time. Our role as an employer has never been more important."