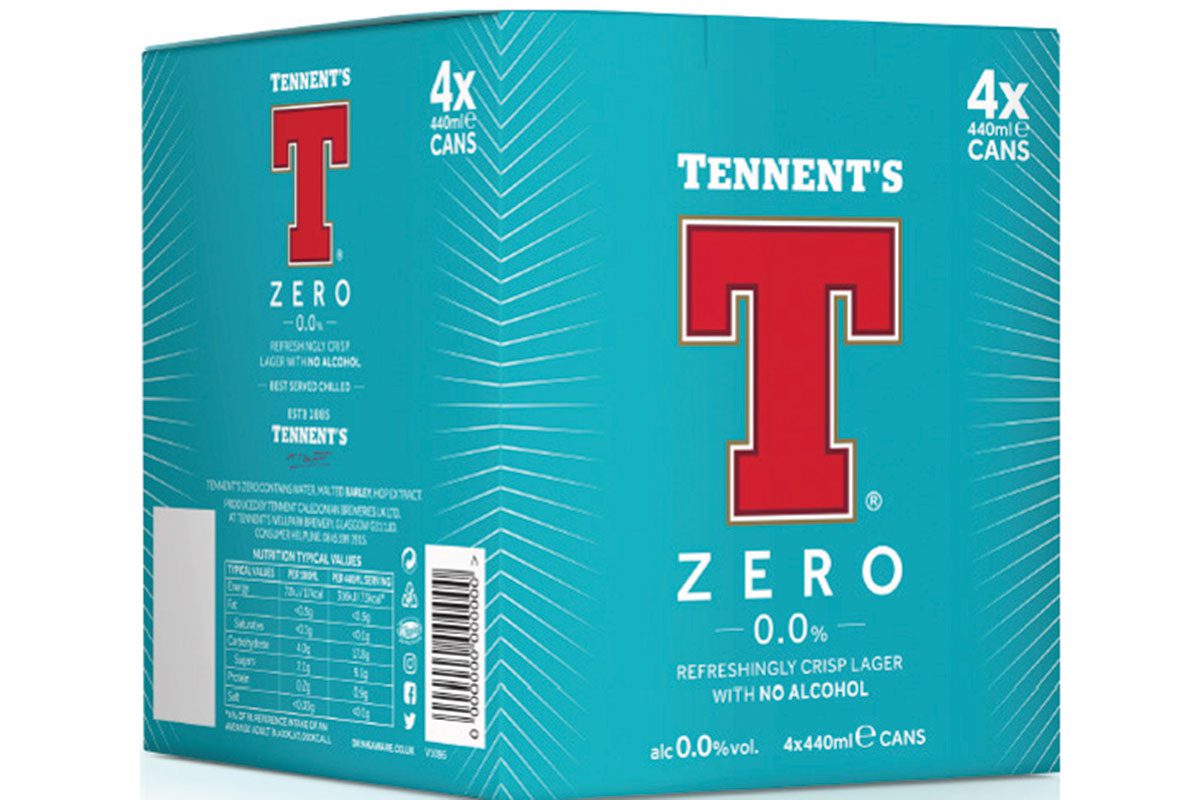 Tennent's has entered the zero alcohol category.
New Tennent's Zero is a 0.0% ABV lager brewed to offer the same flavour as Tennent's Lager, but without the alcohol content.
The new brew is also low in calories, at just 17kcal per 100ml.
Tennent's alcohol-free beer will be available in a 4x400ml card pack, the first of Tennent's smaller pack formats to make the switch from plastic, as part of the brewers ongoing sustainability programme.
Tennent's Zero's packaging features a bright blue colour scheme which the brewery reckons will help boost stand-out for the brand on shelf.
The beer launches in Sainsbury's from the first week of October, as well as in convenience via the wholesale channel or through direct-to-store sales.
Tennent's plans to support the launch with a consumer facing marketing campaign across PR and social media channels.
Iain Telford, senior marketing manager for Tennent's, said: "Creating Tennent's Zero has been like the search for the holy grail.
"Our master brewers have spent months getting this right and, we are truly delighted with the liquid that we have created. Tennent's Zero meets the growing trends in local, authentic and moderation and has the same great flavour of Tennent's Lager.
"We're confident that consumers will be keen to try Tennent's Zero as it hits the shelves of retailers from the first week in October."