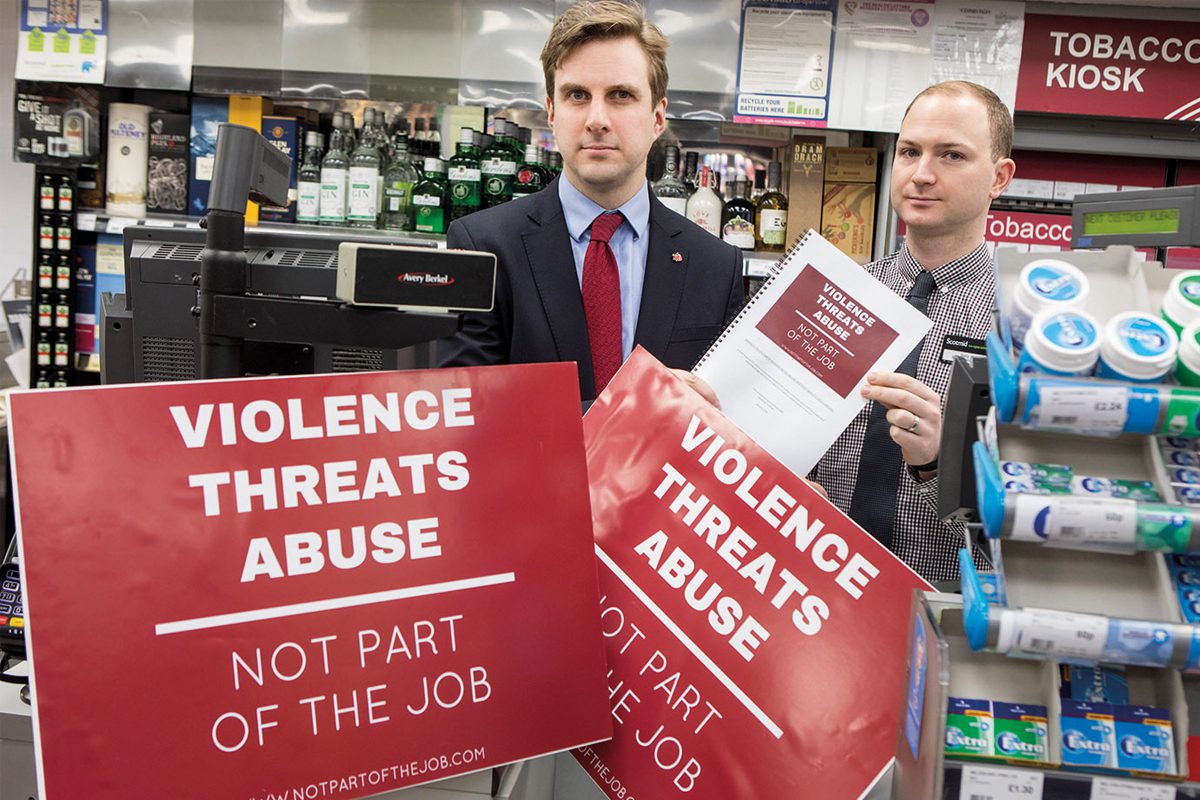 SCOTTISH retailers are on course to receive new legal protections from abuse and assault.
The Scottish Government has announced it will now back a bill brought forward by Scottish Labour MSP Daniel Johnson, which would create a new statutory offence of assaulting, threatening or abusing a retail worker.
MSPs are scheduled to vote on the Protection of Workers (Retail and Age-restricted Goods and Services) (Scotland) bill on Thursday 24 September. With the backing of the Scottish Government, the bill is expected to receive majority approval from parliamentarians.
The vote is the first time the bill has been put before the full Scottish Parliament, having faced scrutiny and secured approval at committee level over the summer. MSPs will consider the bill through a Stage 1 debate and vote on the general principles, with two further stages still to come before it can be made law.
Daniel Johnson, MSP for Edinburgh Southern, said: "I'm delighted to see the Scottish Government have agreed to support my bill at stage 1 next week, adding their backing to this important issue along with Trade Unions and retail groups across the country. Dialogue with ministers in recent weeks has been useful in identifying understanding on this important issue.
"Passing my bill into law will provide an important recognition of the key duty shopworkers have upholding the law and the issues they face doing so. Most critically, the pandemic has seen people working in retail performing critical roles, supplying the basic essentials to all of us and keeping us safe as we do so. This bill pays an important tribute to these efforts over the last six months.
"It is clear from my consultation and work that there is clear public support for my bill. I will continue to work with other political parties and key stakeholders to ensure it passes the remaining Parliamentary Stages and becomes law."
Luke McGarty, policy manager at the SGF – which worked alongside Johnson and has campaign for the bill – said: "We are delighted that the Scottish government in a letter to the Scottish Parliaments' Justice Committee has announced its intention to support the Protection of Workers bill at the forthcoming Stage 1 vote. Serious in-store retail crime is not going away and impacts on retailers, their staff, their families, customers and the wider community. The bill represents a unique – perhaps a once in a generation – opportunity to create a safer retail environment.
"SGF is fully behind the bill and is a crucial step in the right direction and we urge MSPs to support it."
Ewan MacDonald-Russell, head of policy at the Scottish Retail Consortium, said: "The case that retail workers need better protections has been confirmed during the pandemic. Retail workers have taken on new legal duties to protect themselves and customers. However, that has increased the pressure on those workers who are now legally responsible for enforcing legislation on customers, creating further conflict and flashpoints, which have led to workers being abused and attacked.
"We therefore welcome the news that Scottish Government is backing this long overdue bill which will help better protect shopworkers from violence and abuse. The bill is an opportunity for the Scottish Parliament to lead the way in in the UK in supporting hard-working retail staff – and we hope all parties will support the thrust of the legislation."