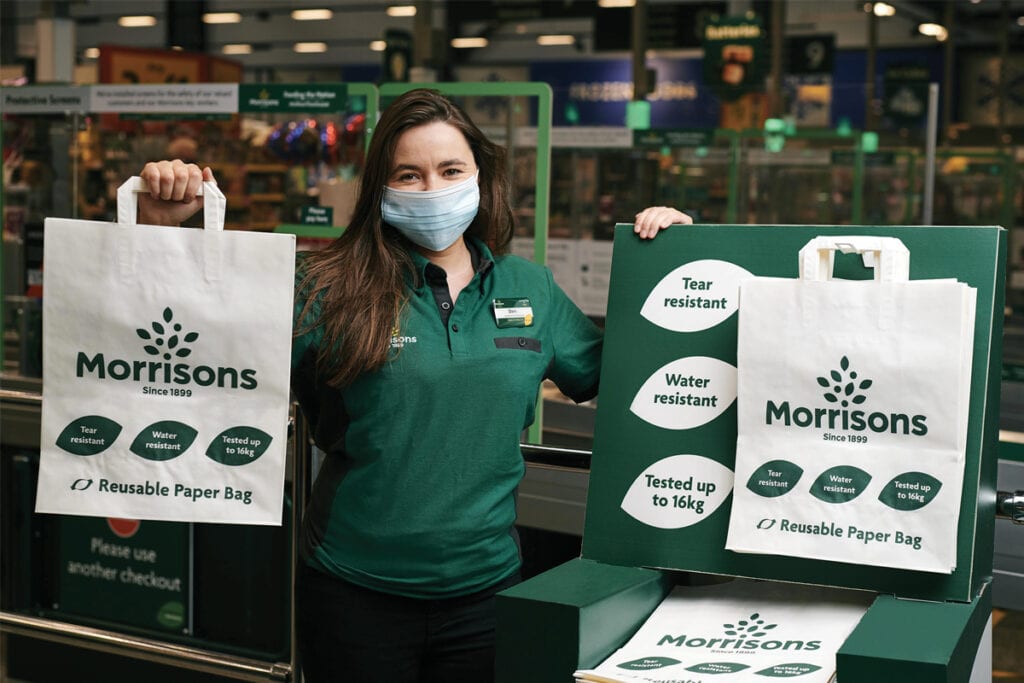 MORRISONS has announced it plans to remove all plastic carrier bags from its checkouts.
The supermarket launched a 12 week trial across eight stores on 17 August to assess the feasibility of removing all plastic options.
While the supermarket no longer offers 5p single-use carrier bags, customers can still purchase plastic 'bags for life'.
Morrisons claimed there is evidence that in some cases these stronger, thicker bags are being used once before being binned.
At the eight stores participating in the trial, Morrisons has removed plastic bags for life and is instead offering large reusable paper bags.
It's estimated that removing plastic bags for life across all Morrisons stores would reduce waste by 90 million bags.
David Potts, chief executive of Morrisons said: 'We believe customers are ready to stop using plastic carrier bags as they want to reduce the amount of plastic they have in their lives and keep it out of the environment.
"We know that many are taking reusable bags to store and if they forget these we have paper bags that are tough, convenient and a re-useable alternative."
Morrisons will continue to offer jute, cotton and reusable woven bag options in all stores, priced at £2.50, £1.50 and 60p respectively.