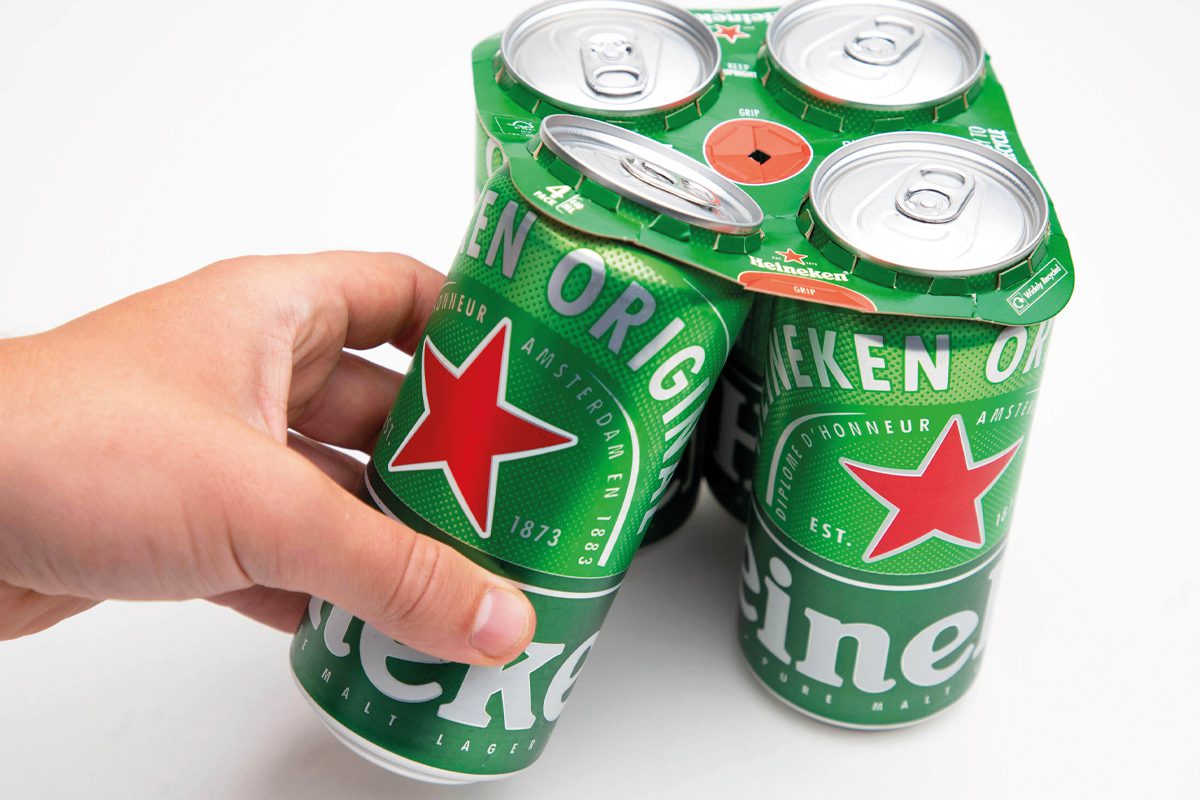 HEINEKEN has launched new plastic-free multipack packaging across UK supermarkets.
The new cardboard topper, which Heineken has named 'Green Grip, has replaced plastic rings on Heineken, Foster's and Kronenbourg 1664 products.
Heineken has estimated the change will eliminate over 517 tonnes of plastic annually, the equivalent of 94 million plastic bags.
The brewer plans to extend the roll out across its entire beer and cider portfolio, with the goal of fully eliminating plastic ring packaging from its range by the end of 2021.
Heineken's packaging change came at a challenging time for the brewer. The installation of the packaging machinery required was scheduled to take place as Covid-19 travel restrictions were implemented across Europe.
Michael Gillane, marketing director at Heineken UK said: "This is a game changer – for so long, the plastic pack rings on cans of beer and cider have been rightly scrutinised.
"We have been working on a solution for several years – one that is durable, totally recyclable, and completely plastic free.
"Importantly, this is an innovation that can be used at scale on hundreds of millions of cans every year.
James Bull, head of packaging at Tesco said: "We have plans to remove all non-recyclable and excess packaging from our business and are working with a number of brands to achieve this.
"It's great to see Heineken UK eliminate plastic from its cans of beer – our customers want to use less plastic, so I'm sure they'll appreciate this change."