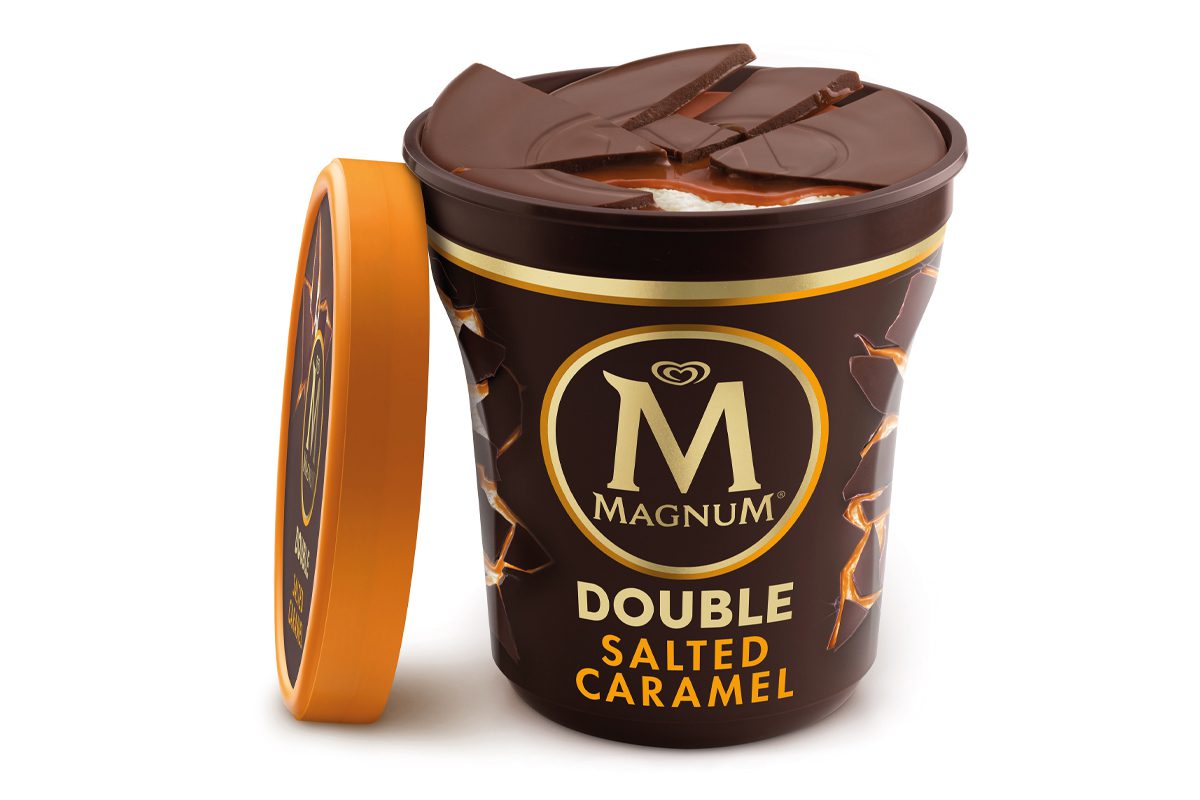 UNILEVER has revamped its Magnum packaging, rolling out new tubs made from recycled plastic.
Following a successful pilot last year, Magnum is now available in recycled polypropylene plastic packaging.
Unilever is communicating the change to customers with a message on pack, as well as instruction on how to recycle the tubs once used. The recycled tubs will also appear in TV, digital and outdoor advertising.
The firm has estimated that by the end of 2020, Magnum will use an estimated 160,000 kilograms of recycled plastic material.
The move forms part of a wider packaging commitment for Unilever, which aims to halve its use of unrecycled plastic by 2025.
Andre Burger, vice president for foods and refreshment at Unilever UK and Ireland said: "We're proud to be the world's first ice cream brand to pioneer this ground-breaking technology.
"Through this new approach, we hope to lead the food and refreshment industry towards a more sustainable future.
"The new logo across all our tubs will help to create awareness around our sustainability commitment and reassure Magnum lovers that they can indulge in a delicious Magnum ice cream whilst making a sustainable choice to reduce their environmental impact too."