Warburtons revamps range and rolls out recipes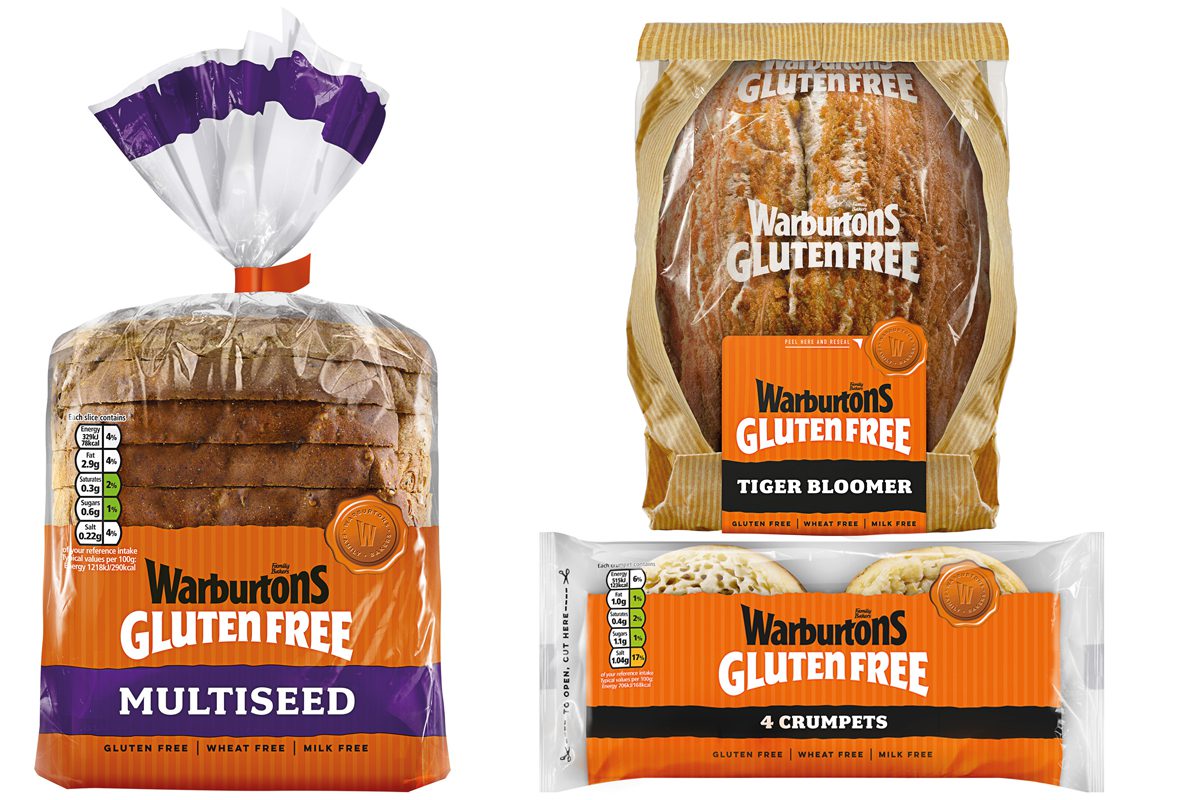 WARBURTONS has revamped its gluten-free range with new packaging and a host of suggested recipes to start the day.
The roll out of the new look packaging coincides with the launch of the brand's gluten-free Toastie loaf.
First launched in 2011, the Warburtons Gluten Free range now comprises 15 gluten free, wheat free and milk free products.
The baker has also joined forces with gluten-free cook book author Anna Barnett to produce a menu of suggested serves for the range.
Recipes on the menu include a croque madame featuring Warburtons Gluten Free Tiger Loaf; a Warburtons Gluten Free Crumpet with mushroom, avocado, gruyere, pickled shallots and chives; and multiseed 'cheat waffles' made with Warburtons Gluten Free Multiseed loaf.
Chris Hook, free from director at Warburtons said: "Our new brand identity is bold and distinctive, carrying a clear gluten free message and the iconic Warburtons logo and colouring.
"We hope that the orange will improve stand out on shelf for our products so that consumers can find them more easily on a very busy fixture.
"Most importantly, this reinforces our commitment to the free from sector as we continue to invest in expanding and improving our gluten free offering."
Anna Barnett said: "I had so much fun working with the Warburtons Gluten Free range on this project; I was already a big fan of the brand and its gluten free range. I have been using them for years as they are such high quality and delicious products.
"As the range is so versatile, it was super easy to create recipes for every mealtime occasion."