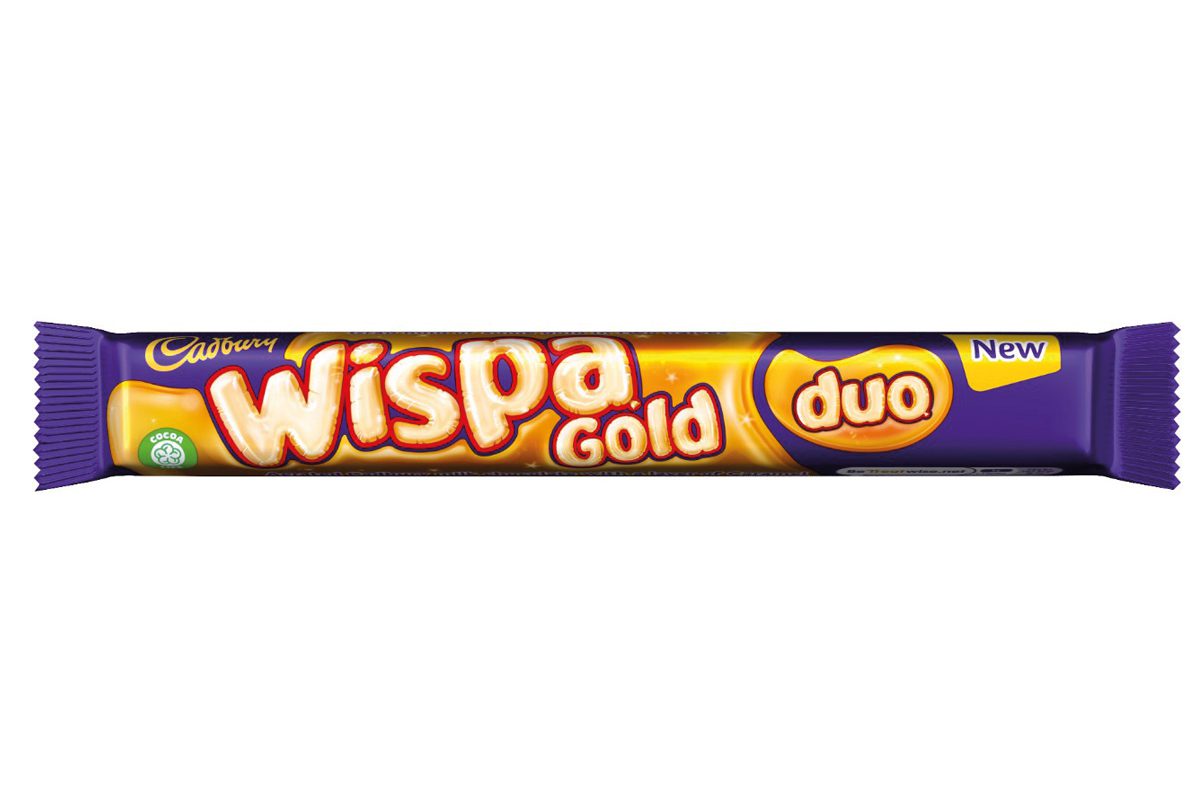 WISPA Gold is the latest Mondelez brand to roll out in the Cadbury Duo format.
Launching last month, Wispa Gold Duo is available in a case size of 32 priced at £0.85 RRP for a 72g bar. The decision to roll out Wispa Gold in the Duo format follows on from the success of Wispa Duos, which Mondelez said has been enjoying double-digit growth.
Radhika Pai, brand manager at Mondelez International said: "Wispa is such a popular range with shoppers already – the numbers speak for themselves. With both Wispa Gold in growth and Wispa Duos growing ahead of the category at 13%, it's an obvious choice for us to bring the two together in Cadbury Wispa Gold Duo, the perfect product to be shared amongst loved ones.
"Additionally, the new format of a much-loved bar particularly meets shopper needs for the food-to-go mission.
"Confectionery is one of the biggest food and drink categories in convenience and is the most impulsive, so it's a crucial part of any store. This means we need to continue to bring innovation to the market that helps this important category. I'm confident Cadbury Wispa Gold Duo will help retailers drive impulse sales this summer and beyond and build on the sharing occasion."