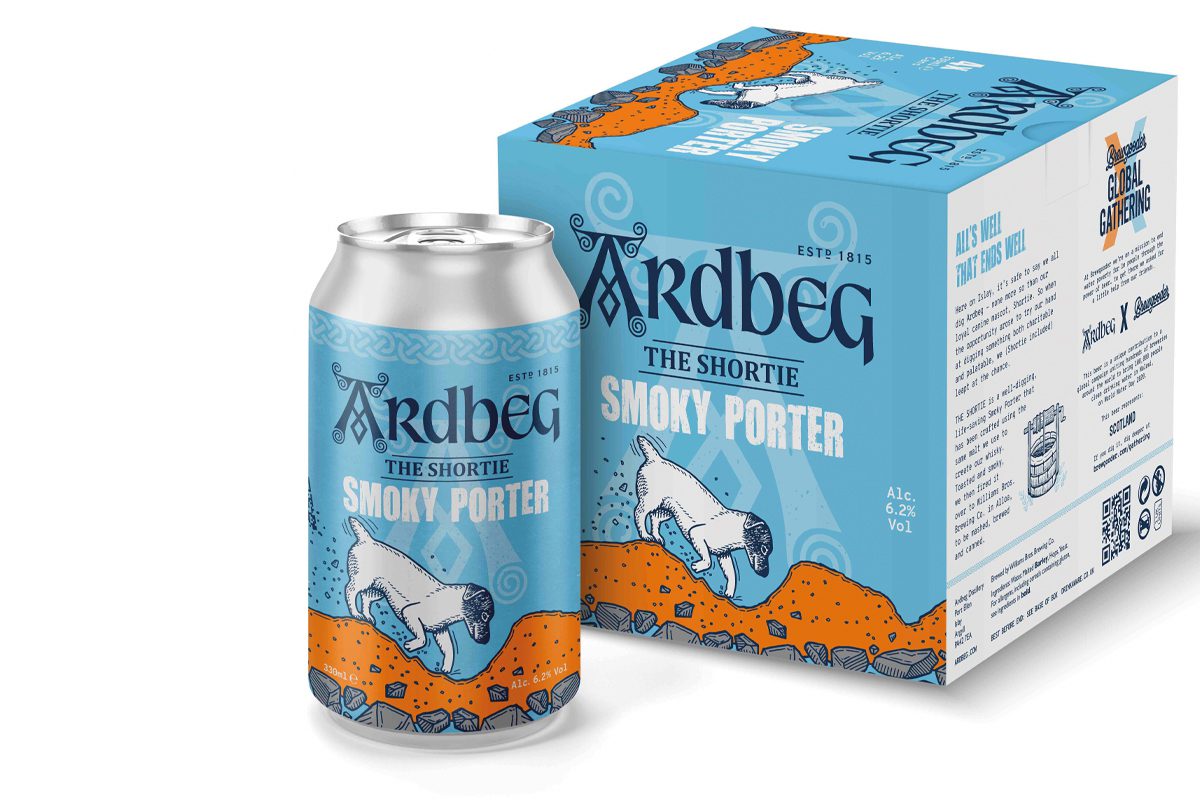 BEST known for its peated whisky, Islay single-malt distillery Ardbeg has launched its first ever beer.
Ardbeg's new brew, The Shortie Smoky Porter, has been launched in a bid to support clean water projects in Malawi.
To launch the new brew, Ardbeg joined forces with Williams Bros Brewing Co. to create a porter style beer using the same peated malt as Ardbeg's ten-year-old expression.
The Shortie Smoky Porter is available via Ardbeg's website in a four-pack priced at £14. All profits from the sale of the limited edition release will be donated to charity.
Ardbeg's limited edition beer is the brainchild of distillery manager Mickey Heads and Alan Mahon, founder of Brewgooder – a craft beer subscription service which has funded more than 100 clean water projects. The beer is named after the distillery's canine mascot Shortie who is featured on the can.
Dr Bill Lumsden, director of distilling, whisky creation and whisky stocks at Ardbeg said: "We all dig Ardbeg, and no more so than Shortie. So for this life-saving, well-digging clean water brew, it was only fitting that our canine mascot should represent Islay.
"As with most porters, this beer is smooth and creamy. However our malt has helped make it distinctly smoky – the way we imagine an Ardbeg beer is meant to taste."