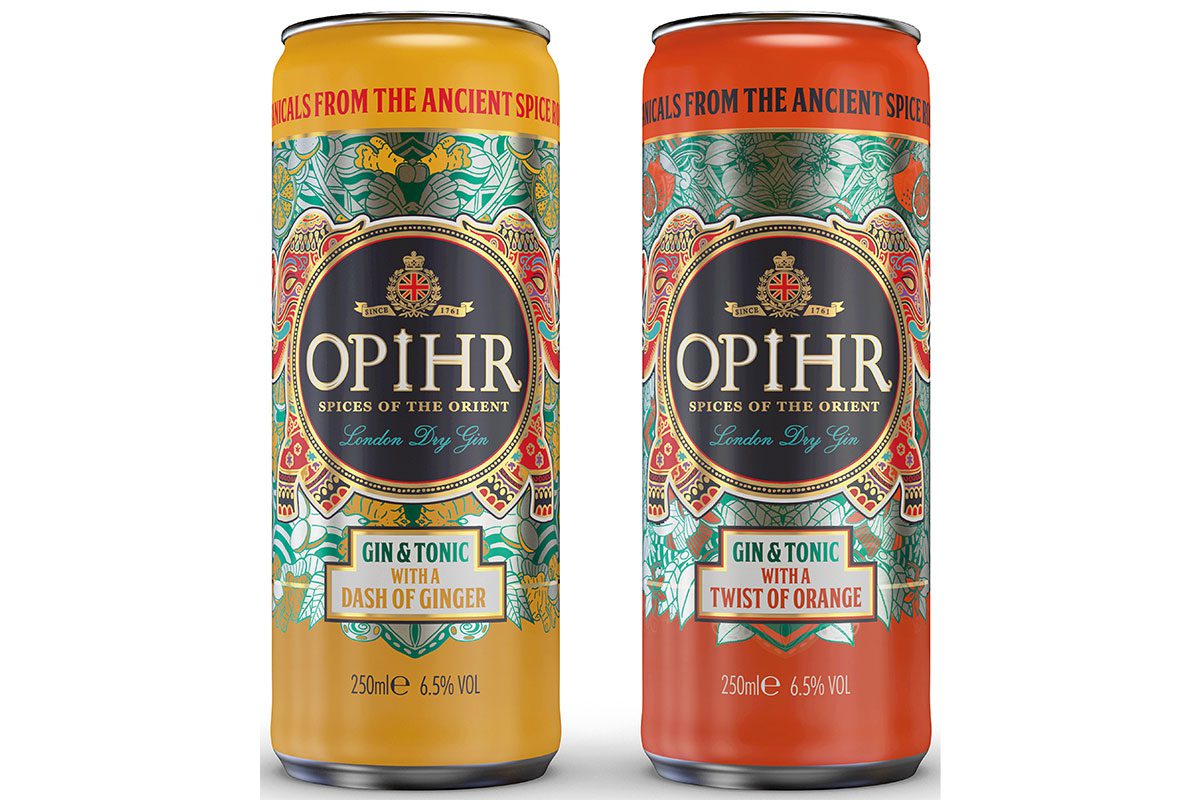 OPIHR Gin has added some spice to the RTD can category with its latest launch.
The new range comprises two flavours, Gin & Tonic with a Dash of Ginger, and Gin & Tonic with a Twist of Orange. Both cans are 250ml, 6.5% ABV and will roll out this month.
Opihr plans to support the launch with a marketing campaign that includes in-store, digital, PR and social media activity.
Russel Kirkham, marketing director for brand owner Quintessential Brands UK said: "With consumers across the UK heading outdoors to enjoy a drink with their friends and family as part of our 'new normal', we're really excited to be launching our new Opihr RTD cans.
"Not only do they look great with a bold and colourful, eye catching design, but the two great tasting flavours mean that consumers can enjoy a quality gin while on the move.
"With bars and restaurants still navigating how to operate safely and effectively under the latest Covid-19 rules, premium RTDs can also provide on-trade outlets with an efficient way of serving quality drinks safely, without the need for glassware. In this vein, we're also looking to support our on-trade partners as they reopen with the new Opihr RTD cans."