St Andrews distiller launches new RTD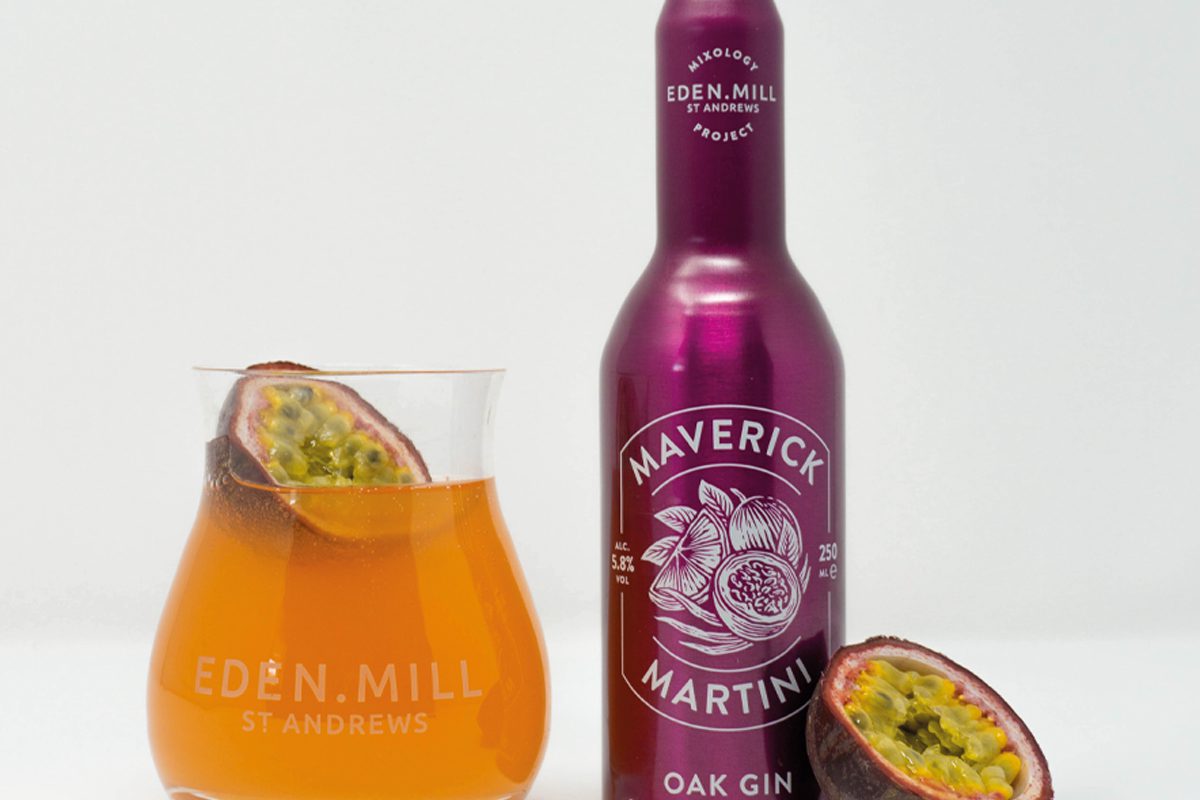 EDEN Mill, the St Andrews based distiller, has launched a new RTD inspired by popular on-trade serve the Pornstar Martini.
The new 250ml, 5.8% ABV Maverick Martini combines Eden Mill Oak Gin with tart passionfruit in a nod to the original Maverick Martini cocktail – created by bartender Douglas Ankrah in 2002, and since renamed Pornstar Martini.
Maverick Martini retails through the brand's website at £2.50 individually and £30 for a crate of 12.
Eden Mill's latest bottled cocktail joins its Mixology Project range of RTDs. The range also includes Berry Bramble, Love Bellini, Citrus Fizz, Basil Smash and Roasted Martini flavours.
The distiller's decision to expand its RTD range comes at a time of rapid growth for the range, according to Eden Mill. Sales of RTD units through the distillery's website increased by 489% in May 2020 when compared to the previous year, according to Eden Mill.
Tony Kelly, chief executive and co-founder of Eden Mill said: "While we'd probably rather be somewhere more exotic enjoying cocktails served to us on a beach or poolside, the Maverick Martini is the best way to enjoy a taste of professional mixology at home this summer.
"Perfect for socially distant picnics or cosier nights in.
"We've noticed a strong increase in demand online for our ready-to-pour range and we're delighted the Maverick Martini will now also be on offer.
"Fans of Eden Mill can also now pick up the Maverick Martini alongside the Love Bellini and Berry Bramble in selected Sainsbury's stores."