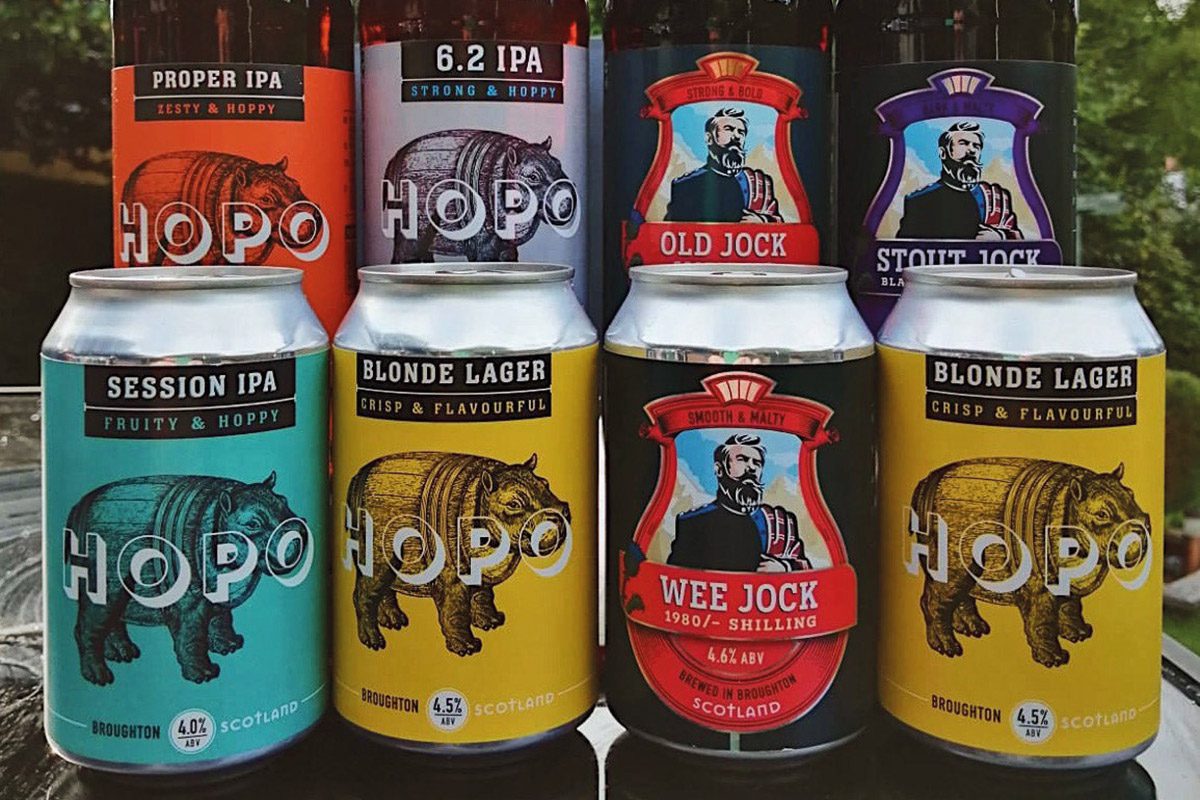 SCOTTISH independent beer brand Broughton Brewery has been busy during the coronavirus lockdown.
Broughton has unveiled a revamped beer range, extended its offer into 330ml cans and launched a new gluten-free lager.
The brewery's Hopo brand has been redesigned, with the addition of 330ml cans for Hopo Session IPA, the new gluten-free Hopo Blone Lager and a redesign for its 6.2 IPA – now branded Hopo 6.2 lager.
A spokesman for the brewery commented: "As consumers extend their repertoire, looking for authentic, premium beers, we have an outstanding range of authentically hand-crafted beers with darker classic styles like Old Jock and Wee Jock 1980/- through to our Hopo 6.2 IPA and gluten-free Hopo Blonde Lager cans.
"For any retailer looking to grow their craft beer sales, we have the perfect range, and it is all backed up by 40 years of proud brewing heritage."