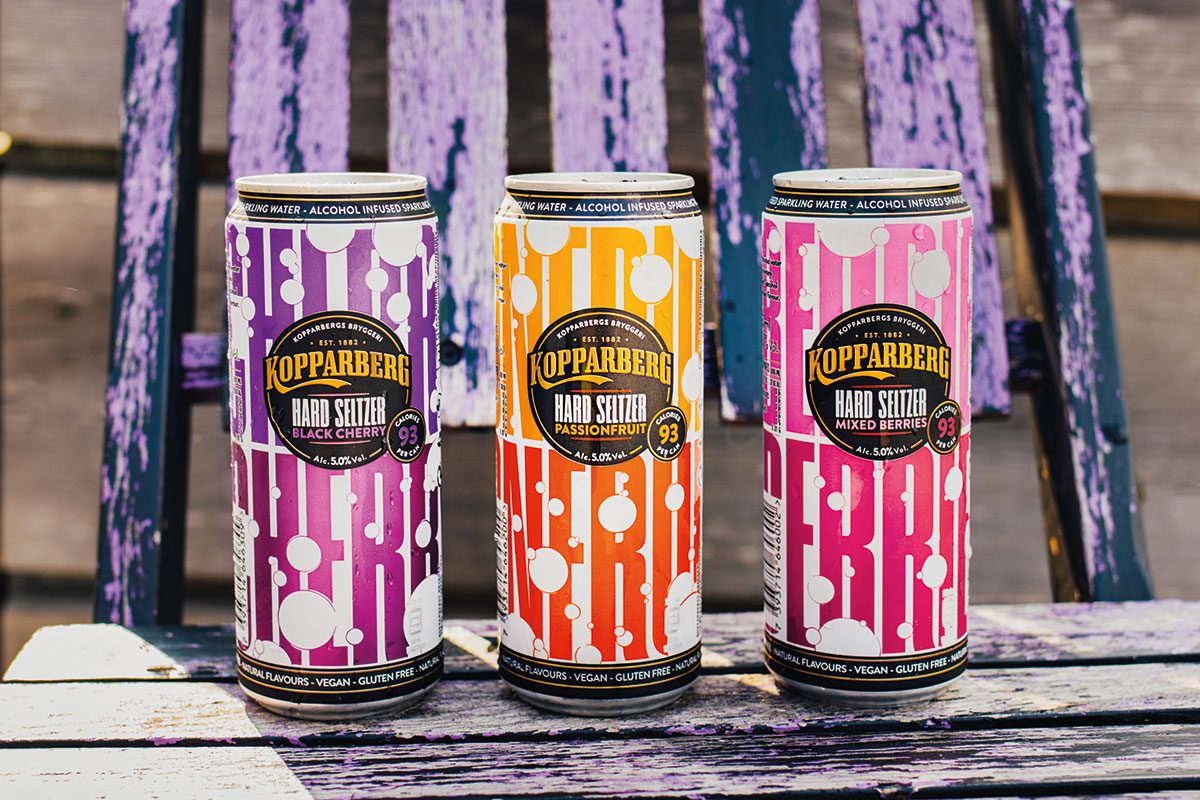 HARD Seltzer is set to be a hit in the UK off trade, if British consumers follow in the footsteps of their American cousins.
That's the view of Kopparberg, and the Swedish cider brand has put its money where its mouth is by teeing up an NPD launch for the summer.
Kopparberg Hard Seltzer launched late last month, with three flavours in the range. Consumers can choose from Black Cherry, Mixed Berries and Passionfruit cans, all at 5% ABV.
Tom Holmes, customer marketing manager at Kopparberg commented: "Making headlines in the US for a while now as an alcohol-infused sparkling water, hard seltzers are the drink of choice for anyone looking for a lower-calorie alternative to current options, without losing that alcohol kick.
"The category has been bubbling away in the UK but has needed a big brand, with a large and loyal customer base to really kick it off.
"Heading into summer, we are launching Kopparberg Hard Seltzer into the off trade with an aim to be market leaders in this category, as we are within fruit cider."
Kopparberg has also unveiled plans to ramp up support for the convenience channel during summer 2020.
The cider maker has launched a new project which aims to deliver POS packs to 2,000 convenience stores across the UK.
Each Kopparberg kit contains a variety of point of sale materials, covering the full Kopparberg portfolio.
Holmes said: "We want to enable store owners to promote their desired ranges and drive sales within the category.
"The campaign will be repeated several times throughout the year, with the intention to grow the number of store's receiving them."
Retailers can contact Kopparberg to request a point-of-sale kit.